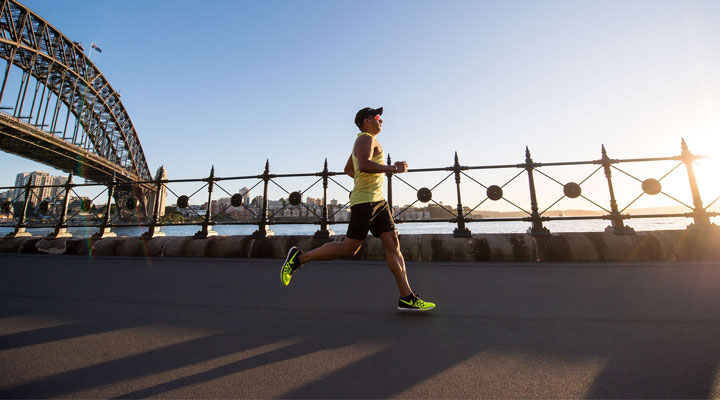 Whether you're an amateur athlete, a weekend warrior, or a competing endurance athlete, it's likely you eat and drink sugar and carbohydrates before, during, and after exercise. You probably consume quite a bit to stay fueled and feed your muscles the nutrients they need. This is especially true for tenacious athletes like cyclists, runners, and swimmers. A stored-up energy source in the muscles called glycogen is burned during exercise. The problem for high-endurance athletes is that the foods athletes use to replenish their glycogen are often full of tooth-decaying bacteria! Athletes can still get the nutrition they need without harming their teeth with our tooth-friendly recipes for athletes!
We spoke with Jackie Robertson, Certified Dietician and Nutritionist with eNRG Performance to provide a few easy-to-make tooth-friendly recipes for athletes. They don't contain added sugar and instead are made with naturally occurring sugars from fruits. These sugars are better for both your overall health and your oral health.
Jackie always recommends consulting with a local dietician before changing your diet. Be aware of your specific needs based on the intensity of your exercise. Whether you're looking for healthy energy food for cycling, healthy snacks for runners, or just snacks you can eat between meals to keep your metabolism high during the day, Jackie has shared her favorite recipes. She and her athlete clients use them regularly, and they come highly recommended!
Two Tooth Friendly Recipes for Athletes
Pre-Exercise Meal and Recipe – Metabolically Efficient Crepes
Pro Tip: Consume 1.5-3 hours before your workout.
Servings: 1-2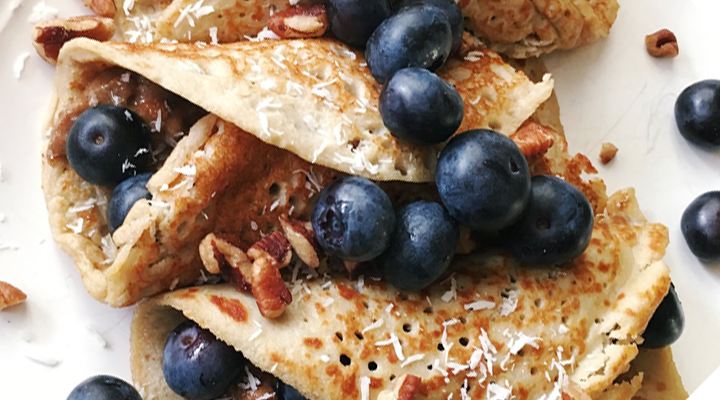 Ingredients:
2 eggs
1 large bananas
1/4 cup shredded coconut
1/4 cup almond flour
4 tablespoons unsweetened almond or coconut milk
butter for cooking
Add your favorite crepe filling
Filling Ideas:
Nut butter and fruit
Cottage cheese and fruit
Yogurt
Directions:
Combine all ingredients except butter and filling in blender and blend until smooth.
Over medium/low heat melt a small amount of butter in a frying pan, tilting pan to cover entire bottom.
Add approximately 2 tablespoons of batter to pan, tilting pan to spread batter thinly.
Cook until edges start to look dry, and bubbles have popped on the surface. Flip and cook other side until golden.
Repeat with remaining batter, buttering pan between each crepe.
Add your favorite filling (we used almond butter with cinnamon and blueberries), wrap and enjoy.
During Exercise Recipe – Peanut Butter Crunch Energy Balls
Pro Tip: Make ahead and carry 3-6 with you, eat 1-2 per hour during and after exercise.
Servings: 16 energy balls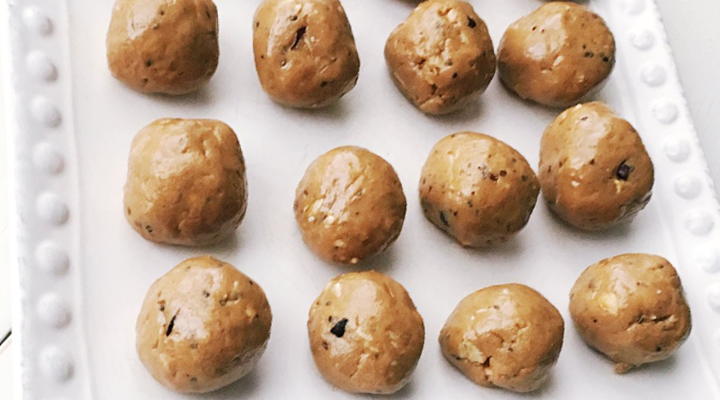 Ingredients:
1/2 cup old fashioned oats
1 tablespoon vanilla whey protein powder
1 tablespoons cocoa nibs
1 tablespoons chia seeds
1 cup natural peanut butter
1 tablespoons coconut oil
1 tablespoons honey
Directions:
Combine all ingredients in a medium bowl and mix until moistened.
Roll into 1-inch balls
Enjoy and store in the refrigerator.
To see more of our tooth-friendly recipes, check out:
*Updated August 2021