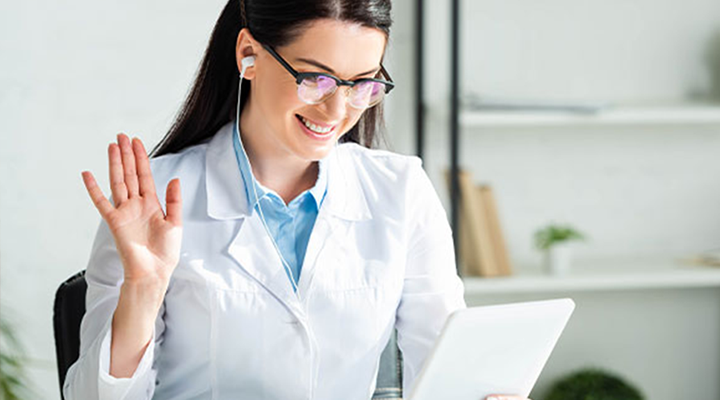 In a time of uncertainty, we want to provide answers that our members can count on. Virtual exams can fill a gap created by a patient's inability to visit a dental office. We're providing 100% coverage for limited/emergency exams that are completed remotely during this time. Ensuring that only patients in need of emergency care are in the dental office pays off in two ways. We can flatten the curve and we can maintain social distancing by using remote, problem-focused dental appointments. 
When dentists evaluate patients over the phone or via video conference, patients can get answers to their dental concerns and make a treatment plan directly with their doctor. The American Dental Association (ADA) & the Idaho State Dental Association (ISDA)  both recommend that only emergency patients visit dental offices at this time. The CDC also recommends that we hold off on preventive dental care visits for the time being.
When should you contact your dentist? The ADA and ISDA recommends you do so if you experience or need:
Bleeding that doesn't stop
Painful swelling in or around your mouth
Pain in a tooth, teeth, or jawbone
After surgery treatment (dressing change, stitch removal)
Broken or knocked-out tooth
Denture adjustment for people receiving radiation or other treatment for cancer
Snipping or adjusting wire of braces that hurts your check or gums
Biopsy of abnormal tissue
Replacement of temporary fillings
Cement temporary or permanent bridge or crown if lost or broken
Delta Dental of Idaho will cover certain teledentistry claims.
If you have questions, you can contact your dentist's office to find out if your dentist is offering virtual exams.
It's even more important that we maintain good at-home oral health habits now to prevent the development of cavities. Click here to review best brushing and flossing practices or see if you've been brushing wrong.