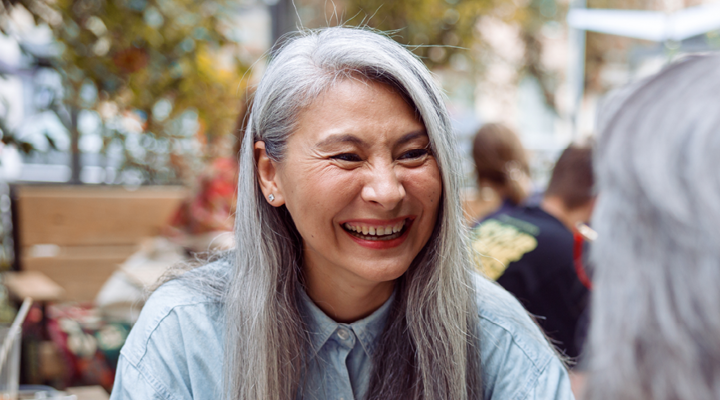 A genuine smile is a meaningful way to communicate with those around you. We use our smiles to share how we feel every day. However, when someone doesn't feel proud of their smile, it can take a toll on their self-esteem.
A healthy shining smile exudes confidence and happiness. The best way to take care of your smile is to prioritize your oral health with the support of dental benefits.
How dental benefits and happiness are linked
A study from the Journal of International Society of Preventive and Community Dentistry suggests that poor oral health can negatively impact an individual's quality of life. According to the study, "diseases and disorders that damage the mouth and face can disturb well-being and self-esteem."
One of the best ways to prevent and treat oral health related diseases is to have and use dental benefits. Unlike the traditional medical approach, which relies on waiting until symptoms appear to be treated, dental insurance has a strong focus on prevention. This means dentists can detect and treat oral health problems before they impact self-esteem. Preventing oral health problems before they start is just one way dental benefits and happiness are linked.
The Study of Oral Health-Related Quality of Life
Oral health-related quality of life, or OHRQL, is a "relatively new but rapidly growing notion." OHRQOL studies have led dentists to investigate the variety of dental disorders that impact the self-esteem and happiness of an individual. A study from the Journal of Clinical and Diagnostic research found that the need for orthodontic treatment had the "maximum impact on self esteem but other dental disorders like decay in tooth, tooth loss and anterior fracture of tooth also had potential influence on self esteem of the study population."
Preventive treatment from a dentist can help you avoid conditions that may negatively impact your overall well-being and happiness. Biannual dentist visits and a proper at-home dental care routine can help you strengthen your sense of self-worth, self-confidence, and comfort in social situations.
Poor oral health decreases quality of life
Dental problems can directly impact a person's happiness and quality of life. Decayed teeth, tooth loss, and dental caries (cavities) significantly influence both self-esteem and the health of an individual.
Poor dental health can negatively impact an individual's quality of life by affecting their ability to:
Chew
Speak
Feel confident when smiling
Socialize
Perform work/daily activities
Investing in and using your dental benefits helps keep your teeth, mouth, and smile healthy and happy.
Dental benefits improve children's happiness
Adults aren't the only ones negatively impacted by poor oral health. Children and adolescents can also feel the consequences.
A study published in the National Library of Medicine focused on the impact of poor oral health in adolescents aged 10 to 17. Researchers examined whether the self-confidence of children was affected by dental disorders such as missing or broken teeth, untreated dental caries, and others.
The study concluded that dental health and happiness were linked, and that dental health had a substantial influence on self-esteem. Specifically, "dental disorders like malocclusion, anterior traumatic tooth, tooth loss, and untreated decay cause a profound impact on aesthetics and psychosocial behavior of adolescents, thus affecting their self-esteem."
It's important to take your child to their dentist by the age of one and continue to bring them to their preventive cleanings to keep their smile (and self-esteem) healthy. Preventive checkups are usually 100% covered under Delta Dental of Idaho's plans.
Dental benefits made easy with Delta Dental of Idaho
There's  no question that dental benefits and happiness are linked. Dental coverage helps maintain your and your loved one's dental health now and in the future.
From oral health care tips to dentist visit reminders, Delta Dental of Idaho helps you make the most of your dental benefits. Why? Because it leads to a happier, healthier you. With an extensive network of dentists in your area, benefits save you money and make it easier to find the perfect dentist for your needs.
For information on what's included in your plan, click here.
Learn more about the importance of dental benefits.
*Updated September 2023