Whether you're a current Delta Dental member or a prospective one, you might not be familiar with the networks within our network. Delta Dental of Idaho has two networks: PPO and Premier, because one size doesn't fit all. It's important to choose the Delta Dental network that's right for you.
PPO
Depending on your plan, you can usually choose to see any dentist. However, you'll receive the deepest discounts from Delta Dental PPO dentists. Delta Dental negotiates discounted rates with our in-network PPO dentists which means lower out-of-pocket costs for you.
Premier
4 out of 5 of the nation's dentists participate in the Delta Dental Premier network. These dentists have agreed to accept pre-negotiated fees for dental procedures, and can't bill you above that amount. This offers you bill protection and peace of mind.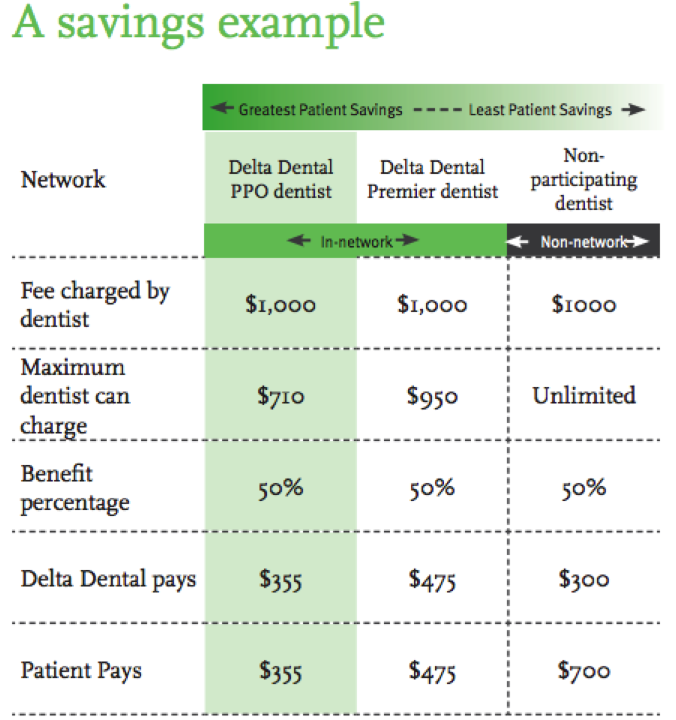 Both Premier and PPO dentists will file claims for you – so that's one less to-do for YOU. There's something out there for everyone. Regardless of which Delta Dental plan you choose, you're always going to have a wide selection of dentists.
Go to deltadentalid.com to find your plan or dentist today.