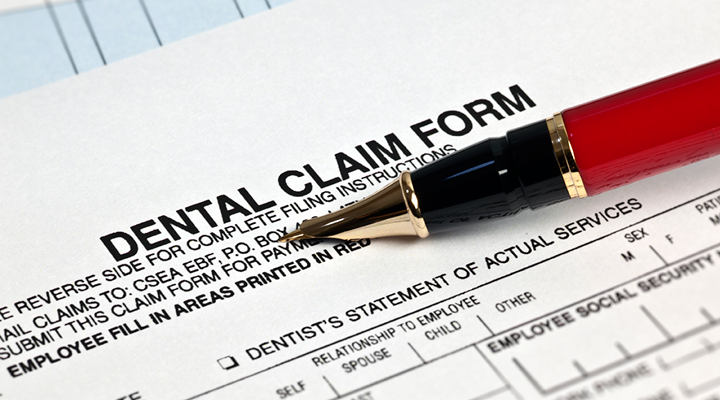 When it comes to insurance, understanding the terms and conditions can sometimes feel like deciphering a foreign language. One term to understand is your dental plan's annual maximum.
Understanding the annual maximum on dental plans
What is an annual maximum when referring to a dental plan?
The annual maximum is the total amount of money the dental benefits provider—say Delta Dental of Idaho — will pay for a member's dental care within a specific period. That time is called a benefit period.
Pro tip: Once your dental expenses reach the annual maximum limit, you are responsible for covering all costs for the remainder of the coverage year, excluding fully covered services, such as cleanings.
Timelines for annual maximum on dental plans
A benefit period can start at different points of the year. Let's assume your plan's benefit period is the calendar year. That means the annual maximum for your plan's year applies to January through December.
If your plan's annual maximum is $1,000, your dental benefits provider will pay for their portion of dental work until they pay out a total of $1,000. In some cases, you will be responsible for a percentage of the cost of a treatment or procedure. The amount that the insurance provider is responsible for will count toward the annual maximum (not the entire cost of the procedure).
Your plan details will explain if a procedure has cost sharing. The annual maximum on dental plans resets each plan year.
Annual maximum can be confused with other dental insurance terms
Annual maximums are sometimes confused with deductibles or co-pays. It's important to understand the differences.
A deductible is the amount of money you must pay for covered dental services before your insurance plan starts to pay. In other words, it's the initial cost you're responsible for each plan year before your insurance coverage kicks in.
A co-pay or co-payment is a cost-sharing arrangement between you and your insurance provider. Generally, co-pays are a fixed amount of money that you are required to pay for a specific dental service or treatment covered by your insurance plan.
Pro tip: The annual maximum applies after deductibles and co-pays have been paid.
Plan major dental procedures with the annual maximum in mind
Understanding your plan's annual maximum is crucial because it directly affects your budgeting for dental procedures. If you have extensive dental work planned, scheduling treatments strategically across multiple coverage years is wise and maximizes your benefits.
Note: Keep in mind that, depending on your dental plan, diagnostic or preventive services may not count toward your annual maximum.
How to find your dental plan's annual maximum with Delta Dental of Idaho
Log into your member portal today to learn:
Your plan year
Your annual maximum
What percentage of cost is covered for preventive, diagnostic, and restorative services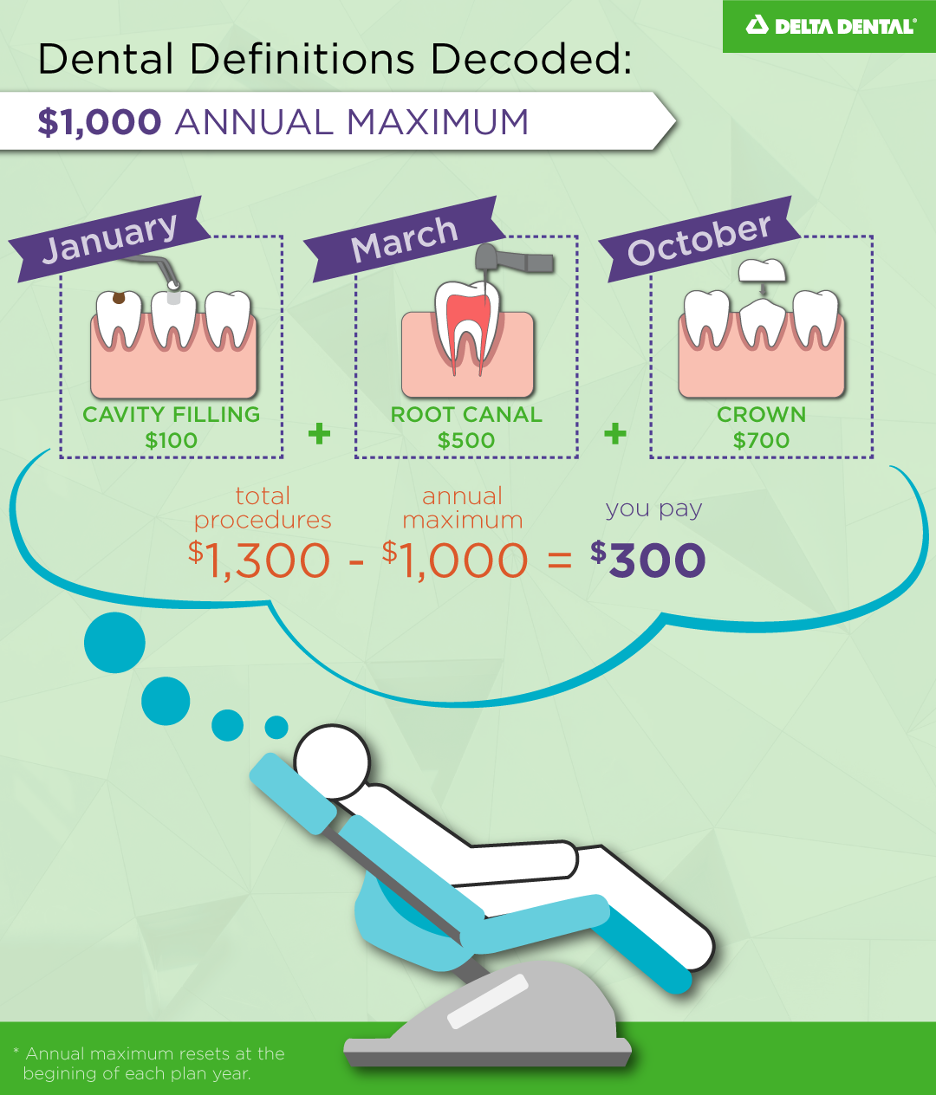 Your plan has an annual maximum of $1,000.
Your dentist says you need a crown. The cost for that procedure is $800.
Consider the details of your dental benefits plan. After logging into your account, you're reminded that you signed up for a plan that splits the cost of a crown 50/50 between you and Delta Dental.
If we take that $800 crown procedure and divide it in half, we have $400 left as your responsibility and $400 that is Delta Dental's responsibility.
That's 50% less than the original cost!
In this example, since the dental benefits provider put $400 toward this crown procedure, they will still put $600 toward your future dental procedures in that plan year.
*Updated November 2023