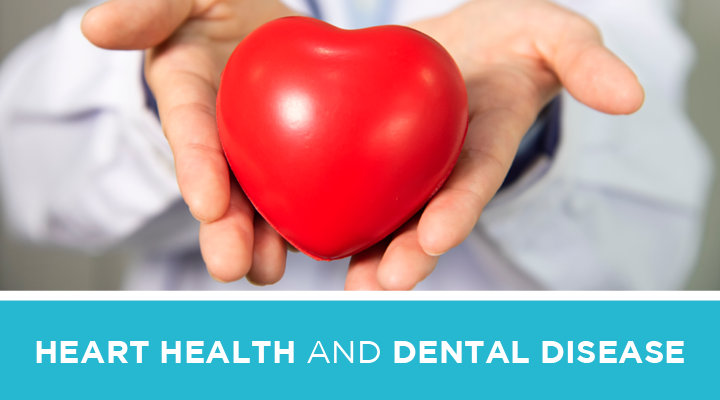 Your heart does more than beat faster when you see your loved ones; it pumps blood to all the different parts of your body. With such an integrated machine moving blood throughout the inside of our bodies, it stands to reason that your mouth's health can contribute to  your heart's health.
Heart health and dental disease
Studies have found that gum disease can increase your  heart attack risk, and medical professionals believe this is because of increased inflammation in the body. If you have gum disease and inflammation in the mouth, it's likely to indicate inflammation elsewhere in the body. Additionally, bacteria from the mouth can move into the bloodstream and travel to vulnerable heart valves, which can lead to a cardiac event.
One of the best ways to keep gum disease in check is to see your dentist regularly because they can identify signs of the condition and treat it before it becomes more severe. That means dental appointments may be a first line of defense against your ending up in the emergency room.
What is gum disease?
Gum disease, which affects the tissues surrounding and supporting teeth, is an infection caused by a sticky film of bacteria called plaque that forms on the teeth, mainly along the gum line. In its early stages, gum disease can be treated and often reversed.
To help keep your mouth and heart-healthy, follow these tips to help prevent problems before they arise:
Brush your teeth with fluoride toothpaste at least twice a day, for two minutes each time. Make sure you brush gently beneath the gum line around each tooth.
Floss at least once a day.
Schedule regular dental checkups and cleanings.
Eat a healthy diet and don't use tobacco. If you smoke, quit. Your dentist may be able to help you stop.
Dental health affects more than the heart
Gum disease is not the only oral health problem that can take a toll on your body. According to a study from the National Library of Medicine, conditions such as tooth loss and dry mouth are "associated with high levels of inflammation, poor diet quality, and conditions such as disability, diabetes, and increased risk of cardiovascular disease (CVD) and pneumonia." Taking care of your dental health is essential for your overall health. The mouth and body connection is stronger than most people know. Remember, a healthy diet, exercise, and a daily oral hygiene routine can keep your entire body healthy!
For more on the importance of maintaining your oral health, check out this blog.