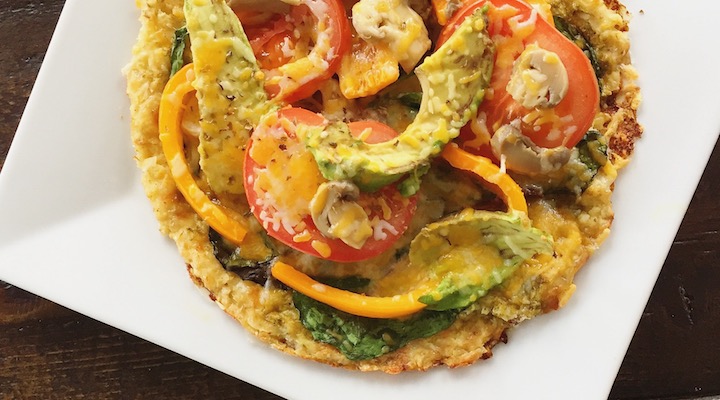 With every happy hour comes another helping of those hard-to-pass-up $5 nachos. Ditch the fattening fare and discover a surprising substitute for your fried food fetish—cauliflower.
Cauliflower is a mild vegetable that can serve as the star ingredient for many kid-friendly favorites. Its naturally crunchy texture stimulates saliva, preventing plaque buildup. Cauliflower is also high in vitamin C and vitamin K, minerals that strengthen bones and teeth.
Cauliflower Nachos
These are nacho average ballpark snack. Top this crunchy alternative with salsa and guacamole for nutritious noshing.
Ingredients:
• 1 head cauliflower, sliced
• 3 tablespoons olive oil
• 1 teaspoon salt
• 1 teaspoon cumin
• 1 teaspoon paprika
• 1/2 teaspoon chili powder
• 1/2 teaspoon garlic powder
• 1 pinch cayenne pepper
• 1 cup low-fat cheese (our favorite cheese choices)
• Toppings of choice
Preheat oven to 425 degrees Fahrenheit. Toss the cauliflower, spices and oil together in a bowl. Place on a baking sheet in one even layer, and bake for 35 to 40 minutes. Once golden, remove from the oven and top with cheese. Place in oven for another 5-7 minutes.
Cauliflower Wings
Like Red Bull, cauliflower can give you wings! Transform deep-fried into smile superfood with this recipe.
Ingredients:
• 1 head cauliflower, chopped into pieces
• 1 cup low-fat milk (dairy and non-dairy both work)
• 1 cup flour
• 3 teaspoons garlic powder
• 2 teaspoons paprika
• 1 cup mild hot sauce
• 1 tablespoon coconut oil
Preheat oven to 450 degrees Fahrenheit. In a large bowl, whisk together milk, flour, garlic powder and paprika. Coat the cauliflower with the mixture and place on a lined baking sheet. Bake for 18 to 25 minutes, flipping halfway to cook evenly.
In a saucepan, combine the hot sauce and oil, and heat on low for 2 minutes. Toss the baked cauliflower in bowl with the hot sauce mixture. Return to the oven for 10-15 minutes.
Cauliflower Pizza
No matter how you slice it, cauliflower pizza crust will satisfy your deep dish desires.
Ingredients:
• 1 head cauliflower
• ¼ cup low-fat parmesan cheese (finely grated)
• 1 teaspoon Italian seasoning
• 1 large egg
• 1 cup low-fat mozzarella cheese (finely grated)
Preheat the oven to 425 degrees Fahrenheit. Break up the cauliflower into florets and place in a food processor. Pulse the cauliflower until it becomes a fine powder, about 10, 2-second pulses. Transfer to a microwave-safe bowl and heat covered until soft, 4-6 minutes. Once cooled, place in a clean towel to wring out the moisture.
In a large bowl, mix together the cauliflower, Parmesan, Italian seasoning, egg and mozzarella. Place the mixture onto a baking sheet and gently press into a 10-inch round, baking for 12-15 minutes.
Top the crust with low-sodium pizza sauce and your favorite healthy toppings (bonus points for more veggies!). Bake for another 10 minutes.
Cauliflower is only the beginning! Please your palette and your pearly whites with these recipes:
• Smart Swaps for Taco Tuesdays
• Sides that Steal the Show
• Your Grin's Guide to Idaho Farmers' Markets