Why do you want to be a dentist?
Is it the joy of changing a person's life by creating a healthy smile? Is it an expectation of job security and financial independence? Is it due to the fact that a close family member became a dentist? Or a combination of all of the above? Learn why these three individuals decided to be a dentist.
We asked several current or former dentists why they wanted to become a provider. Here's what they had to say:
From Dr. Cheryl Lerner, DMD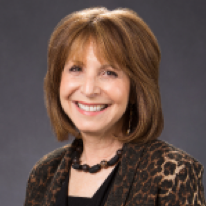 "When I was 16, I started thinking about what I wanted to do when I 'grew up.' Science, math, art and people relationships were the most important things to me. I had toyed with the idea of becoming a physician (didn't want people to die on my watch), a veterinarian (didn't want to put animals down), a psychologist (seemed as if it would be too depressing), and a hairdresser (still thinking about it as a retirement job!).
"My grades were really good and I liked the idea of being able to set my own schedule and make people smile. So I chose a university that had its own dental school and began exploring it at the beginning of my college career, assisting dental students in the clinic, working in the dental school's office as a work-study job, joining the pre-dent society, etc. None of my relatives were dentists, so I had to figure it out on my own. I loved visiting my dentist and always looked at peoples' smiles and faces and enjoyed helping others. Turned out to be a GREAT decision and focus for me early in life!"
From Dr. Thomas Redd, DDS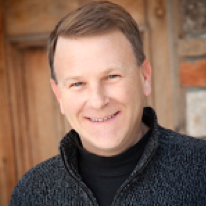 "I grew up with dreams of being an oceanographer and becoming the next Jacques Cousteau, or possibly a wildlife photographer for National Geographic. However, once I was married I realized that living on a boat or traversing the world with a camera in tow searching for critters wasn't conducive to spending much time with my wife and kids. I had to become more realistic. My father advised me to gain a skill that no one could take away from me so that I would always have a job, and that seemed like good advice.
"My father-in-law was a dentist who always had time for his family and made a comfortable living. I knew then that it would be a good idea to follow his footsteps into dentistry since my life at sea and playing in the ocean was probably not going to happen. Once I got into dental school, I decided that of all the areas of dentistry, the one that interested me most was orthodontics. Unlike much of dentistry, it was treatment that people actually wanted to undergo, and seeing the before and after results is always rewarding."
From Dr. Marianne Yancy, DDS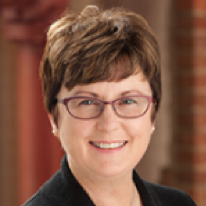 "I became interested in dentistry about halfway through college. I was a chemistry and biology major and was looking at different grad school possibilities. My uncle was a dentist in a small town in Colorado, so I spent a summer with him to see what it was like. I wanted to use my science background, but didn't want to work in a lab behind a microscope somewhere. I knew I needed more 'people' interaction.
"The summer I spent with my uncle really sealed the deal for me. I saw how my uncle had long-term relationships with his patients. They told me how much they admired my uncle. I also saw firsthand the artistry that is such an integral part of dentistry. It is the perfect blend of art and science. Add to that a strong sense of compassion and you have what is needed to be a good dentist. I decided dentistry was the perfect fit for me, and I think I made a good decision."
The answers to why someone would want to become a dentist are as diverse as the people themselves, but the common thread that binds dentists is a strong desire to help people.
Click here to learn more about being a dentist.
If you would like to learn more about a dentist in your neighborhood, click here to find one.