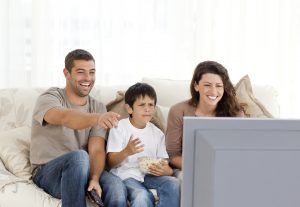 Research has shown that smiling and laughing boost your mood and make you happier and healthier! So, we want to know what Emmy-nominated comedy series causes you to burst out in laughter, share clips with friends and watch over and over on your DVR!
Is it:
• Louie • FX Networks
• Modern Family • ABC
• Parks and Recreation • NBC
• Silicon Valley • HBO
• Transparent • Amazon Instant Video
• Unbreakable Kimmy Schmidt • Netflix
• Veep • HBO
Vote for your favorite on our Facebook page. 
One lucky entrant who chooses the actual Emmy-winning show will win 2 hillside tickets to the Idaho Shakespeare Festival musical, "The Fantasticks," the week of September 21st.  
And, don't miss the 67th Emmy Awards on Sunday, Sept. 20 to see if the Television Academy agrees with your choice. Tweet along with us during the show! #EMMYsmile @DDIdaho