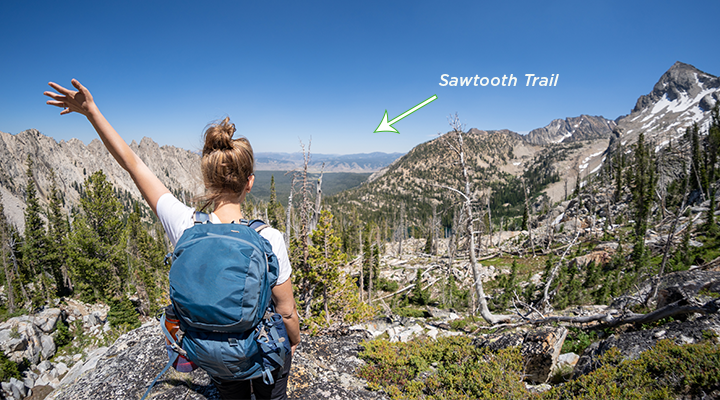 It's now the time of year when people pack up their cars and head to the hills to get in touch with nature. Find some of the most beautiful Idaho hiking spots in the nation with over 2,000 trails throughout our beautiful state. Whether you are walking, running, biking or hiking, there is the perfect trail out there for you in Idaho. So, pack your bags with snacks, fill your water bottles, and head out for a hike!
Here are a few of the most beautiful Idaho hiking trails you and your loved ones can try out this summer:
Sawtooth Lake: Hiking in Idaho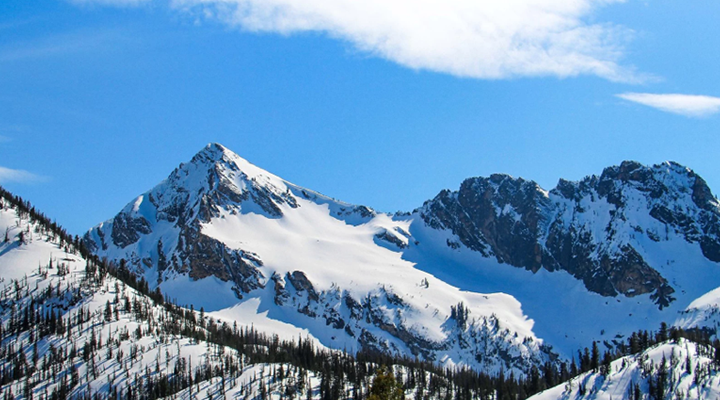 The trail to Sawtooth Lake is a couplemiles from Stanley at the Iron Creek Trailhead. The hike is ten miles roundtrip with an elevation gain of 1,720 feet. This hike is most easily done in thewarmest parts of summer as during the Spring and Fall there is a lot of snow.
The lake is worth it. Snuggled at the base of Mt. Regan, Sawtooth Lake is engulfed by the surrounding mountains. And if you have the energy, there is a trail that takes you to a vista above all the Sawtooths for spectacular views.
Here are the coordinates for the lake: 44.1722° N, 115.0637° W
Jennie Lake: Hiking in Idaho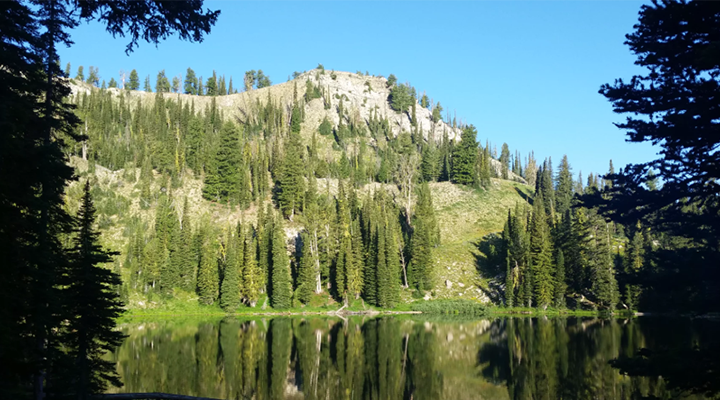 This is known as one of the best beginner-like lake hikes closest to Boise. Jennie Lake can either be packed-in overnight or an out-and-back day hike. You'll be delighted by the secluded ambiance of the lake and the cool mountain breezes rushing through the pines.
Tips for Getting There:
Searching "Jennie LakeTrailhead" on Google Maps will navigate you via exact directions to thetrailhead, which is a quaint five to six car gravel parking lot. If you don't haveservice for your phone out in the wilderness though, make your way to theJennie Lake trailhead by heading north on Hwy 21 (from Boise) past Idaho Citybut before Lowman. About 10 to 15 miles after Idaho City you'll see signs forWhoop-Um-Up recreation area, which directly after, you turn right onto 384 andthen eventually take the fork left to 348. This road seems to be maintained andsuitable for most sedans (…maybe not a Prius). 7 miles after the fork, lookfor a sign that says "Jennie Lake trail".
Plan 3 to 4 hours for the ascent along a well-marked, dirt and gravel trail (about 4 1/2 miles). You'll see wildflowers, pine, deer, a mint field, and a small river.
Hiking and Soaking at Goldbug Hot Springs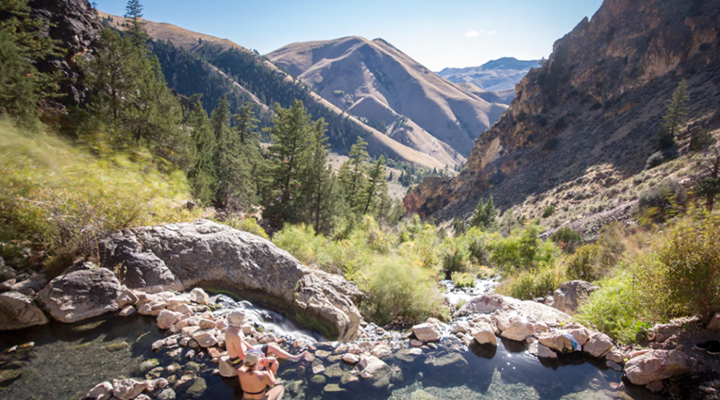 This potentially strenuous hike delivers you to a location that you thought only existed in dreams. After hiking up the side of a mountain, you'll be soaking in cliffside natural hot springs that are fed by a creek and sprawls out into waterfalls.
Reaching the Goldbug Hot Springs trailhead is pretty straightforward. It is located South of Salmon, Idaho and north of Challis, Idaho. The turnoff is near mile marker 282 on highway 93. This turns into a short dirt road (heading east) with a trailhead at the end; wooden fences and a restroom will assure that you're in the correct location. There are also homes along the dirt road and trailhead– don't let that deter you.
The trail to the hot springs is well traveled and very easy to follow– it's 2 miles in, and 2 miles out. If you look up at the mountain range from here, you'll see a "V" shape cut into the ridge. The pools are essentially located right at the point of the "V"– use that as motivation.
The first section is private property, but you are more than welcome to traverse it. After you pass through a gate, you'll be on national forest land. The hike is very interesting. It begins on the side of a hill and then drops down to land that mimics a desert – cacti included.
After you pass through the flat land, it'll begin to become overtaken with trees and the elevation will begin to gain. For some, this can be a very grueling hike. If you are in relatively good shape, this is but a mere hike that may raise your heart rate a little.
The trail up ranges from dirt paths, to climbing up the sides of rocks and traversing over areas where rock slides have littered across the trail. Just before you actually reach the hot springs, the trail will morph into wooden box steps. At this point, be sure to look over to your left and break through the trees. You will be greeted by a mossy, waterfall covered oasis– cave included.
Once you break away from this magical sight, you'll push yourself up the last leg of steps and cross a small wooden bridge. The hot springs will then engulf your sight. There is a large pool at the very top of the cliff that is fed by a creek. The water spews over the cliff and creates 15 foot waterfalls of hot water to feed two more decently sized pools below. The water continues down from that into another pool. The farther you trek from the top pool, the cooler the water becomes.
This adventure is perfect for a group of friends to spend a handful of hours or the night within nature. There is a good chance that you may make a few friends while soaking as well. Bring your camera, the landscape is breathtaking.
As you and your friends, pets andfamily head to the hills just remember that all of these new adventures makeyou smile, and a healthy smile is important when exploring our state. Brush and floss at least twice a day andbring a travel toothbrush on your Idaho hiking adventures to keep your teeth in tip top shape.
Need tips for the best oral health routine? Check out: