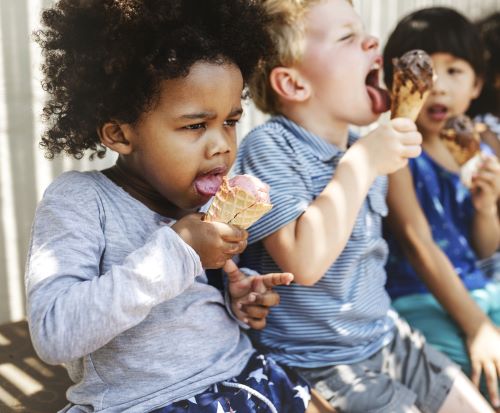 During the summer months, I'm sure ice cream consumption goes way up. It just makes sense, right? Hot weather means cool treats. The trick is to eat your treats in moderation. Why? Because your overall health is affected by your oral health. When you eat a lot of sugar the bacteria in your mouth eat a lot of sugar. Don't get squeamish, we all have bacteria in our mouth, it's a fact of life. But it doesn't mean we need to feed them what they want. And what they want is sugar.
Unchecked, the bacteria build-up, creating plaque which leads to gum disease, cavities and eventually, tooth loss. Not a big deal, you say. That's what dentures are for!
Not so fast. Taking care of your teeth is about more than just your teeth. It's about your overall health. Remember, your mouth is the portal to your body. What you eat, drink and breathe goes through your mouth. If you have gum disease, guess what? The National Academy of Medicine reports that oral health is connected to good overall health and oral diseases can exacerbate health problems outside of the mouth. Do you know what exacerbate means? In case you don't, it means to make something worse.
So what am I really talking about? Let me give you a few facts:
According to the American Academy of Periodontology, people with gum disease have nearly double the risk for heart disease as those with healthy gums.
Chronic inflammation from gum disease may raise cholesterol levels. A recent study showed treatment for gum disease resulted in significantly lower cholesterol levels.
Poor dental health may increase your risk of a bacterial infection in the bloodstream.
Gum disease appears to be more frequent and severe in diabetics.
Untreated oral diseases can lead to problems with eating, speaking, learning, and productivity for children and adults. Oral problems can also lead to bad dietary choices that can damage overall health.
Here's the good news: gum disease is almost entirely preventable. Brush your teeth twice a day (for at least two minutes each time), floss at least once a day, and get regular dental checkups.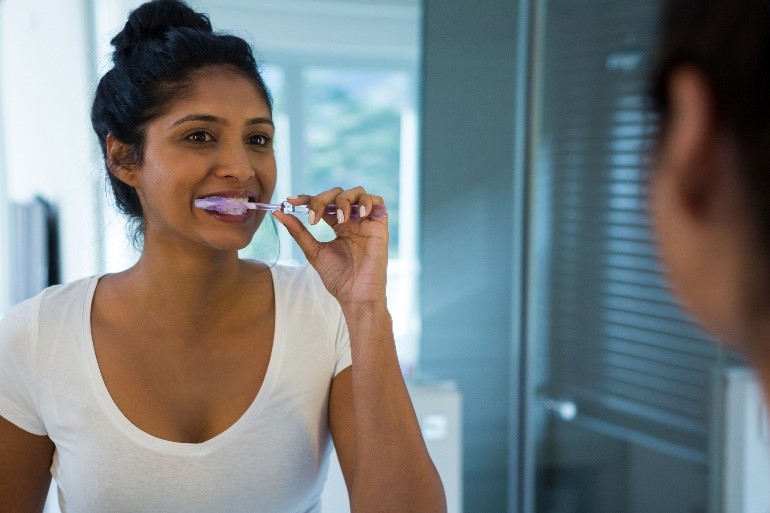 A good oral hygiene routine keeps bacteria at bay and dental exams can catch other issues early on.
A healthy smile builds confidence, helps to make friends, and even brightens your mood. Make oral hygiene a priority and you'll feel the difference!
SOURCES:
https://www.deltadental.com/us/en/protect-my-smile/overall-health/oral-health—your-heart.html
https://www.deltadental.com/us/en/protect-my-smile/overall-health/oral-health—longevity/oral-health-and-general-health–exploring-the-connection.html
https://www.mayoclinic.org/healthy-lifestyle/adult-health/expert-answers/heart-disease-prevention/faq-20057986
https://www.mayoclinic.org/healthy-lifestyle/adult-health/in-depth/dental/art-20047475
https://www.nidcr.nih.gov/research/data-statistics/surgeon-general
https://www.deltadental.com/us/en/protect-my-smile/overall-health/oral-health—longevity/ten-rules-for-living-longer.html