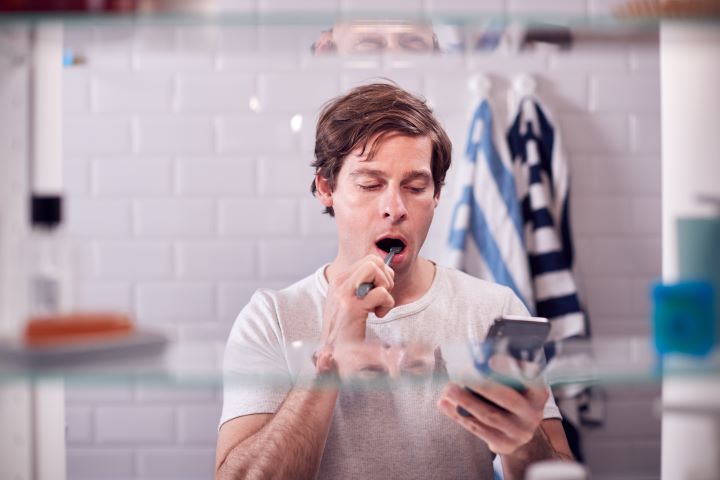 We've heard the term "new normal" a lot over the last few months, and we all think about different things when we hear it. If you have been, oh, let's say, inconsistent, in caring for your oral health, a daily oral hygiene routine should become your new normal. Here's why: it's about more than just clean teeth.
Our daily routines have changed, and while that means different things to different people, we need to stay healthy regardless of our schedules. Now you're thinking, "Heather, you're a dental hygienist, why are you telling me about my health?" Because oral health directly affects overall health! Take proper care of your teeth and gums and it will benefit you in more ways than a bright smile.
Each one of your teeth receives its own blood supply just like, say, your fingers. If you cut your finger with a sharp object, you clean the wound, right? Because whatever made the cut might have bacteria on it that can get into your bloodstream and cause an infection. The same is true for your teeth and gums. Poor oral health, like periodontal disease, can support or worsen other illnesses in the body by helping harmful bacteria reach the rest of your body through your bloodstream. An infection is an infection, it's just easier to see when you cut your finger, right?
The American Academy of Periodontology defines periodontal disease as "an inflammatory disease that affects the soft and hard structures that support the teeth. In its early stage, called gingivitis, the gums become swollen and red due to inflammation, which is the body's natural response to the presence of harmful bacteria."
Some studies have suggested the inflammation associated with gingivitis and periodontitis may be a connection to other inflammatory diseases such as diabetes, rheumatoid arthritis and heart disease. In fact, about 120 diseases can be detected through the state of your oral health.
Keep your teeth, gums and mouth clean and healthy by brushing twice a day for a minimum of two minutes each time and floss at least once. Eat a healthy diet and drink plenty of water. Think oral health first and make it your new normal.
https://www.perio.org/newsroom/periodontal-disease-fact-sheet