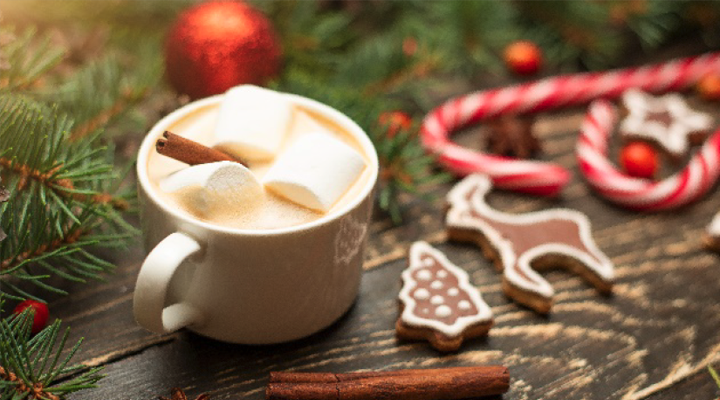 There's a lot going on this time of year, from shopping to the logistics of family visits, from dealing with the weather to deciding what wonderful seasonal foods to eat (or not). All of this can put us on edge—believe me, I know! That stress can lead to jaw clenching, teeth grinding, nail biting, and even brushing your teeth too hard. Here are a few tips to keep your oral health jolly.
Don't brush too hard. Brushing aggressively can actually harm your teeth. It wears down enamel, irritates your gums, and causes sensitivity. Use an American Dental Association (ADA) approved soft or extra soft-bristled brush, hold it at a 45° angle and use light, even pressure. Try holding the toothbrush with just your fingertips rather than in your fist.
Your teeth are not a tool! Don't use your teeth to open packages, tear off tags, or bite your nails. Our teeth are made to chew food, that's all. Nail biting (as well as biting objects like pencils and plastics, for example) can potentially cause teeth to break or enamel to splinter. Chronic nail biting can even cause teeth to move out of place!
Wear a night guard to protect your teeth while you sleep. Grinding your teeth and clenching your jaw puts a lot of pressure on your teeth and can actually cause micro fractures that will lead to more damage.
And then there's holiday food. Like it or not, the season is riddled with sweet treats. From the yams at the dinner table to grandma's secret apple pie recipe, everything seems to have added sugar. And that's not even counting the cookies, cocoa, fudge, fruit cake, and who knows what other sugary wonders you'll eat.
The more sugar you eat during the day though, the more you're feeding the bacteria in your mouth. Those bacteria use the sugar to create acid and that's what causes cavities. Remember to brush and floss!
If you're giving gifts—to yourself or someone else—interdental cleaners are small, inexpensive, and useful for cleaning debris between teeth as well as bacterial plaque at the gum line. If you're into gadgets, think electric toothbrush. You don't have to spend a lot to get a brush that's more effective in removing plaque than a manual toothbrush. The extra cleaning action is something you, your dental hygienist, and your dentist will appreciate!
Set a goal this holiday season to improve your oral health!
SOURCES:
https://www.deltadental.com/us/en/protect-my-smile/oral-health-conditions/what-is-teeth-grinding.html
5 reasons to stop biting your nails
https://www.deltadentalins.com/oral_health/overbrushing.html
https://www.deltadental.com/us/en/protect-my-smile/basics/manual-vs–electric-toothbrushes.html