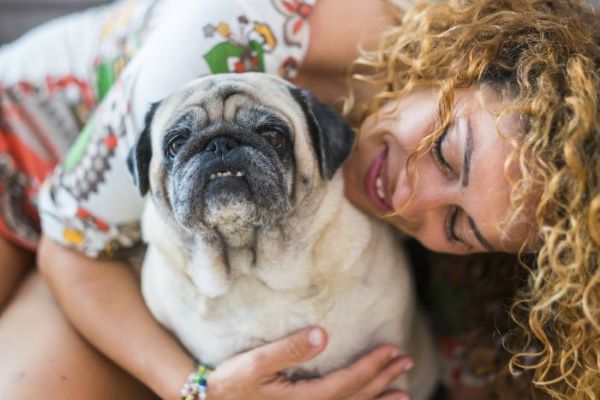 Have you heard the term, "dog days of summer"? It has something to do with the position of the sun and Sirius, the Dog Star, but what does it have to do with teeth? Nothing! But it did make me think about our canine teeth. Any guesses where the name for our canine teeth came from? That's right, dogs. Our canine teeth are a little pointy—not Dracula pointy, but pointy enough—and were called canines after the fangs dogs have.
We have other teeth though, with non-animal names. Molars, for example, are our main chewers and the name came from the Latin word mola which means millstone. So molars, as you can guess, grind food. Premolars are in front of the molars and sometimes called bicuspids. These teeth have two sharp ridges, or cusps, hence, bicuspids. Finally, incisors are our front teeth, both top and bottom. We use them primarily for biting into foods (think apples). Their name came from the Latin word incidere, which means cutter.
July is also National Ice Cream Month. Everyone likes ice cream, but it's not all sweet velvety goodness. While it does have calcium which is essential for strong teeth, it also has a lot of sugar. In fact, a half-cup of vanilla ice cream (generally) has about 14 grams of sugar—more than half of the recommended maximum amount adults should consume in a day. And sugar, as you know from previous articles, is what the bacteria in our mouths love to feed on. The bacteria then produce acid that eats away a tour enamel and eventually causes cavities. 14 grams of sugar in half a cup! And when you add toppings like chocolate syrup, candy sprinkles, and other add-ons…just, wow!
Eat your ice cream, but keep it from harming your oral health by enjoying it in moderation. You can also try sugar-free options, or change it up with frozen yogurt. And, you can help remove sugars from your mouth by rinsing with water or chewing sugar-free gum after enjoying your ice cream.
I doubt there will ever be dental-inspired ice cream flavors like Minty Molar or Bicuspid Berry, but if there ever is, I'll share some with my canine pal, Incisor. See what I did there? 🙂
Stay cool out there, and keep brushing!
SOURCES:
https://www.colgate.com/en-us/oral-health/basics/mouth-and-teeth-anatomy/what-is-a-canine-tooth-
https://www.dictionary.com/browse/incisor
https://www.dictionary.com/browse/molars
https://www.colgate.com/en-us/oral-health/basics/mouth-and-teeth-anatomy/the-truth-about-premolars-0313
https://universityhealthnews.com/daily/nutrition/is-ice-cream-bad-for-you/
https://ndb.nal.usda.gov/ndb/foods/show/19095?
https://healthyeating.sfgate.com/usda-recommended-sugar-intake-8628.html
https://www.tasteofhome.com/article/frozen-yogurt-gelato-or-low-fat-ice-cream-which-is-the-healthiest/