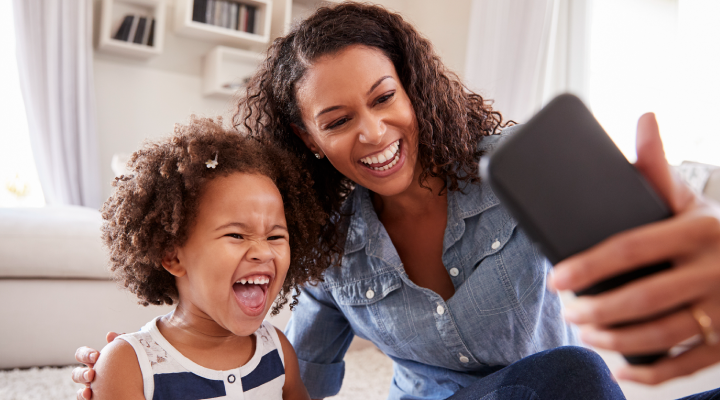 As a parent to today's generation, you're probably conscience about the amount of screen-time your kids get on their tech devices (and probably wish they spent less). But, you can capitalize on this app frenzy and get your kids to take better care of their smile.
Below are some of our favorite tooth brushing apps for kids that can improve your child's brushing and flossing habits.
Our Top 5 Favorite Tooth Brushing Apps for Kids
brushDJ– This award-winning, free app makes brushing teeth fun. The app allows you to choose the music you want to play for the requisite 2 minutes so you and your kids know exactly when to stop brushing. Added features include videos on how to properly floss your teeth, and reminders for your next dentist visit.
Chomper Chums– This app aims to gamify the brushing and flossing experience by letting kids earn digital coins to buy food for their character animal. The healthier the food, the healthier their character will become. This app teaches good oral health habits and about making healthy food choices.
Toothsavers– This app takes gamification to the next level by adding a fairytale storyline, giving kids the incentive to save the kingdom by removing the cavity-casting spell. This app is helpful for children who have a difficult time brushing their teeth for the full 2 minutes.
Brusheez Little Monsters– Kids start the app by playing with the Little Monsters before brushing begins. The Little Monster characters will then guide your kids through brushing their teeth with music and a 2-minute timer.
Txt2Floss – Arizona School of Dentistry & Oral Health, in collaboration with CellTrust Corporation, launched the "Text2Floss" program. This oral health initiative works via a 2-way text messaging program in the US that provides accurate oral health message tips about caring for your mouth.
A consistent routine will also aid your children's oral health
While apps and technology can certainly aid in helping your child develop good oral health habits, they can also support you as a parent by creating consistent brushing routines. Good smile health now will put them on the path of good oral health into their adult years.
If you or your family is interested in learning more about our dental benefit products, please CLICK HERE.