Our community helps define us, as businesses, customers, and as neighbors. For a community to thrive, its population must be healthy. But everyone is different and requires different needs when it comes to health care.
ORAL HEALTH AFFECTS OVERALL HEALTH
Delta Dental of Idaho has been protecting smiles for over 50 years, so we know good oral health is more than a bright smile. Maintaining your oral health keeps cavities and other dental issues in check, but it also protects your overall health. In fact, the Mayo Clinic reports many diseases can be detected in the mouth, including diabetes, heart disease, rheumatoid arthritis, and Alzheimer's. So, while regular check-ups with your dentist are vital to keeping your teeth in tip-top shape, they can also help catch other problems before they become bigger health issues.
Unfortunately, not everyone has the opportunity to see a dentist regularly. That's where Delta Dental of Idaho's community outreach department comes in. Our Grins on the Go program brings invaluable dental health services such as dental sealants, fluoride varnish, and one-to-one education to under-served children. Our teams also identify those with immediate dental needs and work to get them an appointment with a dentist at no cost.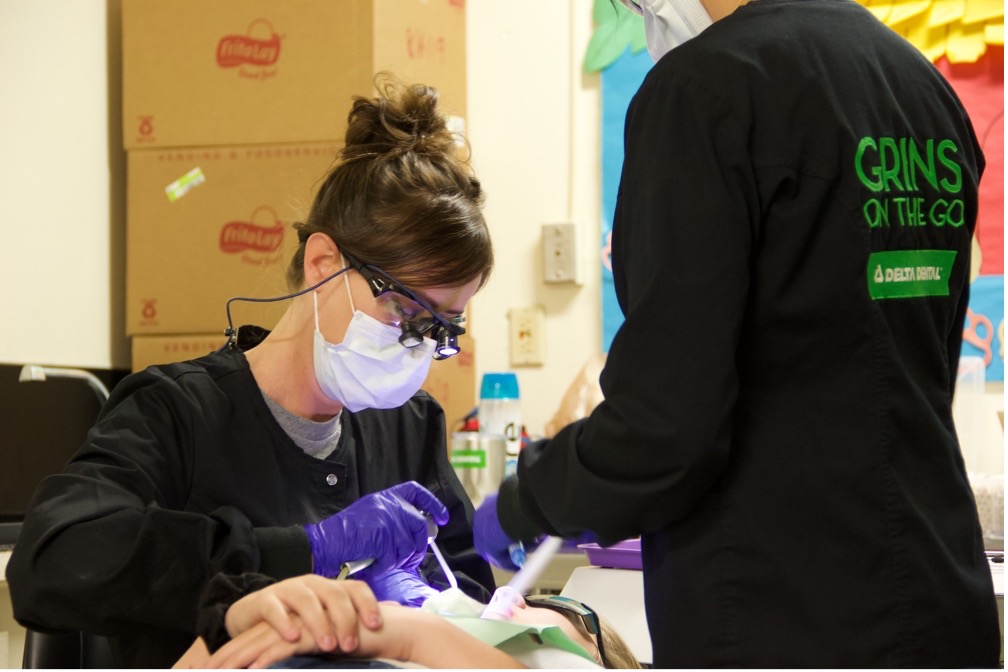 Since 2007 our Grins on the Go teams have provided these free treatments to more than 117,000 kids across Idaho. The long-term benefits to the students include protection from disease, pain, absenteeism, and lost teeth.
Children, however, aren't the only people needing proper oral health care.
YOU MAY RETIRE, BUT YOUR TEETH DON'T
Most people receive medical and dental insurance through their employer. But what happens when they retire? Medicare is one answer, but it doesn't cover most dental care. Delta Dental of Idaho has another program, GrinWell for You, designed specifically for income-qualifying people aged 60 and above. Oral health is more important than ever as we age, and for those unable to afford dental care, the pain and suffering they endure can have crippling effects.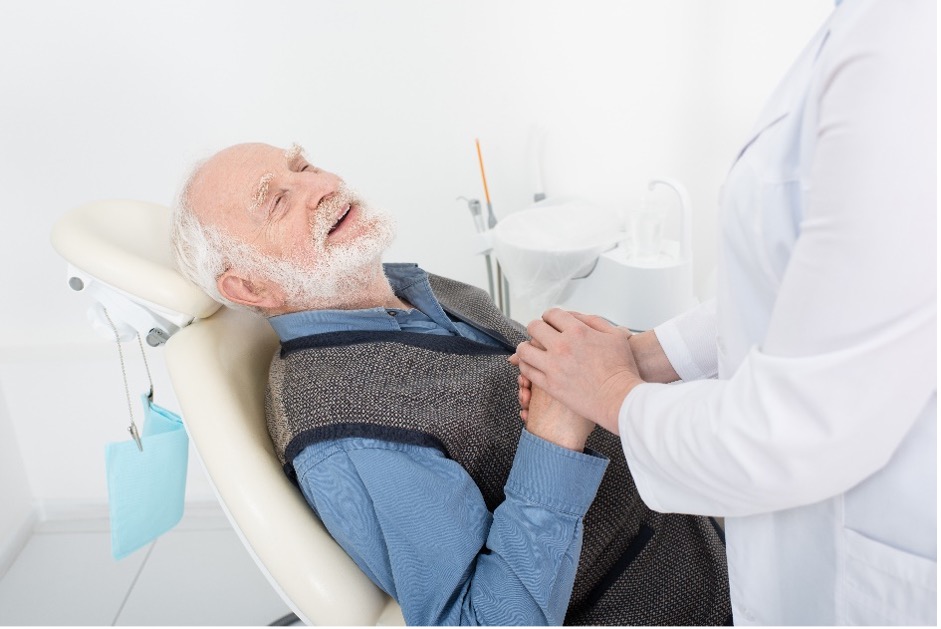 Delta Dental of Idaho's GrinWell for You program provides participants up to $1850 for critical dental checkups and essential procedures. Poor oral health can lead to pain, malnutrition, disease, and depression, so receiving these services will drastically improve the quality of life for those in need.
MAKING A DIFFERENCE
Delta Dental of Idaho is a not-for-profit company serving the state from our offices in Boise. Part of our mission is that we believe in the power of oral health to enrich lives. And it does. Take the story of "Mike," a man whose life was negatively affected by his bad teeth and poor oral health. After receiving dental services at Genesis Community Health Dental Clinic in Garden City, where Delta Dental of Idaho provides a dental hygienist and a dental assistant, Mike's life changed drastically. Watch the video below, provided by Genesis, to see Mike's story.
Click here to visit Genesis Community Health Dental Clinic to learn more about their program.
Delta Dental of Idaho is proud to support the oral health of our communities; we truly believe everyone deserves a healthy smile.