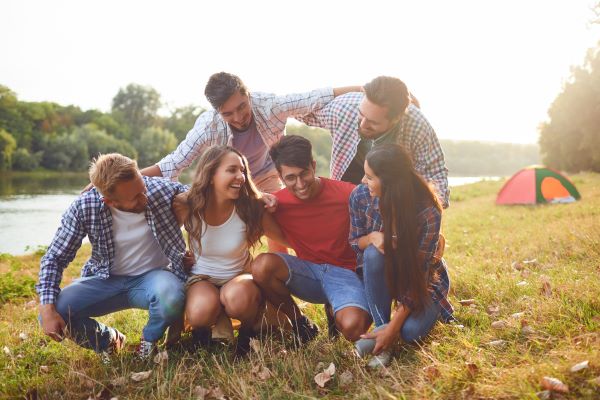 Everyone knows smiling has benefits beyond showing happiness. One of the best benefits of smiling is it reduces stress, and these days, everyone can use a little relief in that department. But how does the act of smiling actually reduce stress? Studies have shown that smiling, even if you're not really feeling happy, can help lower heart rates during stressful activities or feelings. What's the big deal? Stress is usually associated with increased heart rates and blood pressure, so smile while you're running from that bear and you'll feel better.
There are emotional benefits to smiling as well. When you're feeling down or anxious, smiling, even a forced smile, can improve your mood. Who knows, maybe it will even help you meet someone. Which leads me to another benefit – better relationships. Let's face it, people who smile a lot are more attractive, and I don't only mean in a romantic way. If you're going to hang out with someone, do you feel more drawn to the person who is smiling and laughing, or the person who looks like they just stepped out of an old-West, straight-faced photograph? See what I mean?
Your smile is like an amazing life hack that supports your overall health as well as your oral health. Take care of your teeth and you'll feel more confident, you'll smile more and you'll feel good. Really!
https://benefitsbridge.unitedconcordia.com/top-7-health-benefits-smiling/
https://www.ncbi.nlm.nih.gov/pubmed/23012270