The Macy's Thanksgiving Day Parade has been a household tradition on Thanksgiving morning since 1924. And this year the parade will look a little different than the crowded streets filled with people and performers that we are so used to. The show will go on in 2020 but with a different approach. So as we get excited for a little tradition coming our way, we want to look back at some of the best moments that make us smile during the Macy's Thanksgiving Day Parade.
1. Felix the Cat – 1927
Animals from the Central Park Zoo like elephants and tigers walked in the procession. Balloons didn't make their parade debut until 1927, with Felix the Cat taking the lead.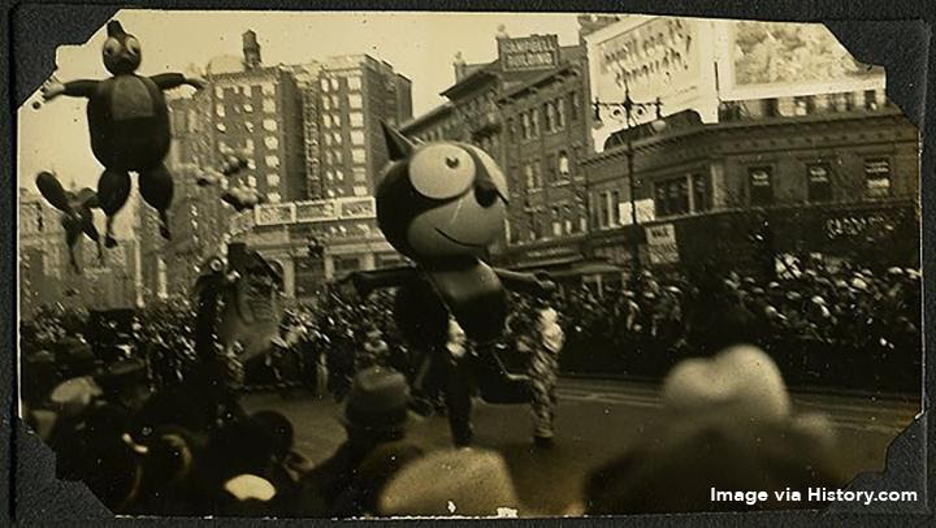 Did you know: After the parade, balloons were then released into the city. Macy's then offered rewards to anyone who found and returned their giant character balloons. They continued to release parade balloons into the sky after the parades until 1934! What a fun treasure hunt for Turkey Day!
2. Tom the Turkey – 1971
Thanksgiving just isn't complete without the turkey. In 1971, after nearly 50 years of parades, the season's favorite bird finally made its balloon debut. It's been a beloved classic ever since.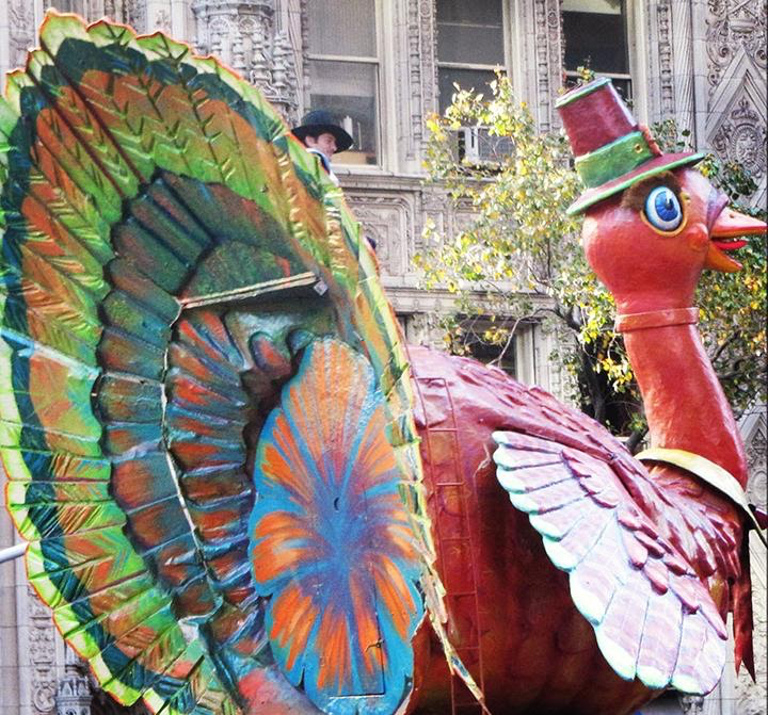 3. Olive Oyl – 1982
Popeye's longtime girlfriend broke parade ground by becoming the first female balloon character in 1982. What took so long?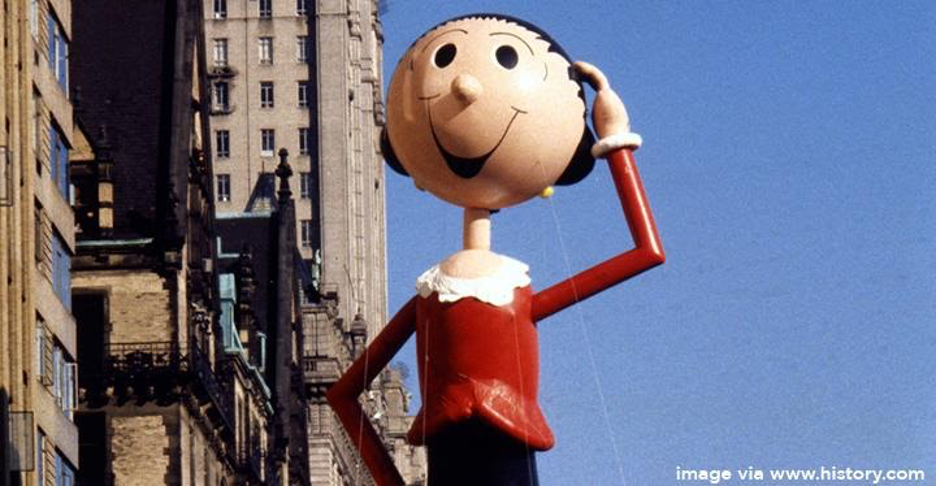 4. Blue Sky Gallery – 2005
Art meets parade! In 2005, parade organizers introduced a series of balloons based on famous works of art. The program has since ended, but contemporary works from Jeff Koons, Keith Haring and others were honored in helium form.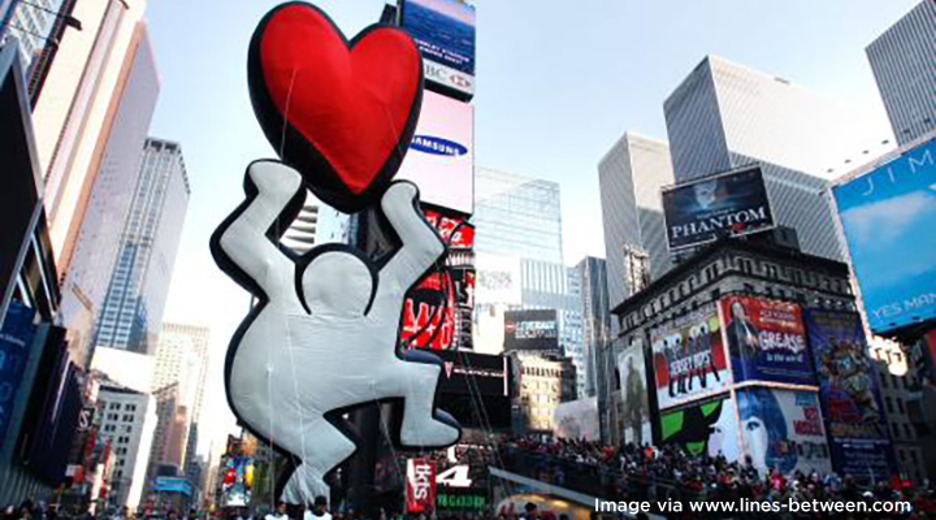 5. Live "Rickrolling" – 2008
Rick Astley made light of his viral fame by "Rickrolling" an entire Thanksgiving Day Parade. He interrupted Cartoon Network's float based on the TV show "Foster's Home for Imaginary Friends" with his classic song, "Never Gonna Give You Up."
6. Endurance Jumpers – 2013
240 jump-ropers from J.U.M.P (the Jumpers United for Macy's Parade) skipped rope for the entire two hours of the parade. AND they performed at the end! What a way to burn calories before Thanksgiving dinner!
https://www.youtube.com/watch?v=-s-LfxUm-hc
7. Snoopy – 2015
Charles Schulz's lovable canine creation has made his entrance in more parades than any other balloon. In 2015, Snoopy completed his 40th parade appearance.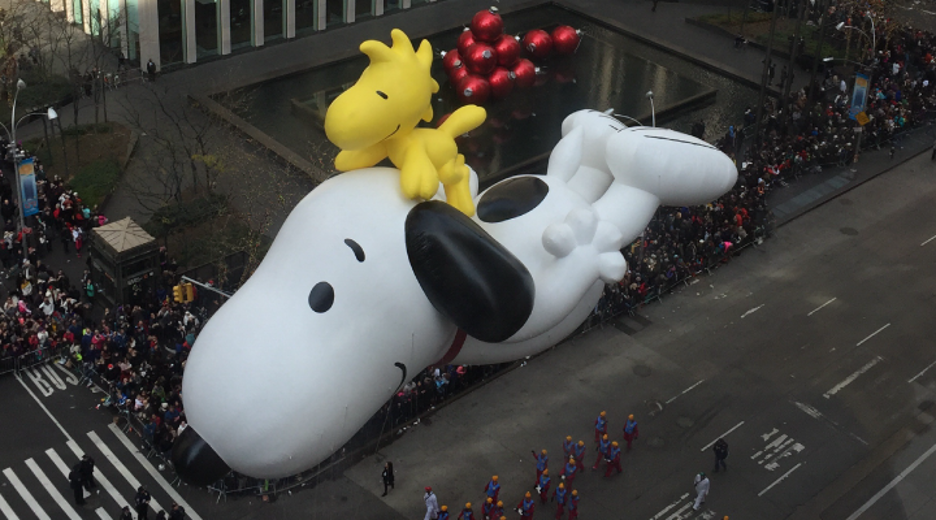 8. 90th Anniversary of the Macy's Thanksgiving Day Parade – 2016
The Macy's Thanksgiving Day Parade had its 90th anniversary in 2016. If you're a history buff, you'll recall that the 90 parades were not consecutive. During WWII, the parade was put on hold from 1942-1944, when the rubber and helium used for making floats were in short supply.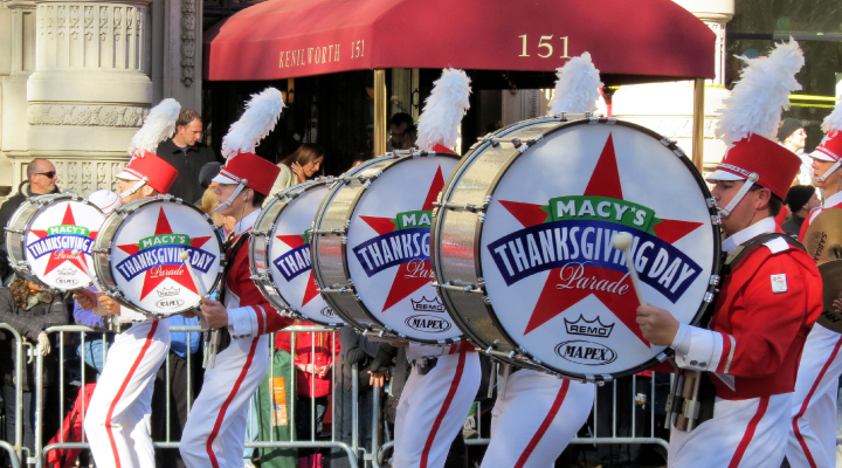 We love seeing all the big smiles that line the Thanksgiving Day Parade every year. Comment below and tell us your favorite Thanksgiving Day Parade memory!