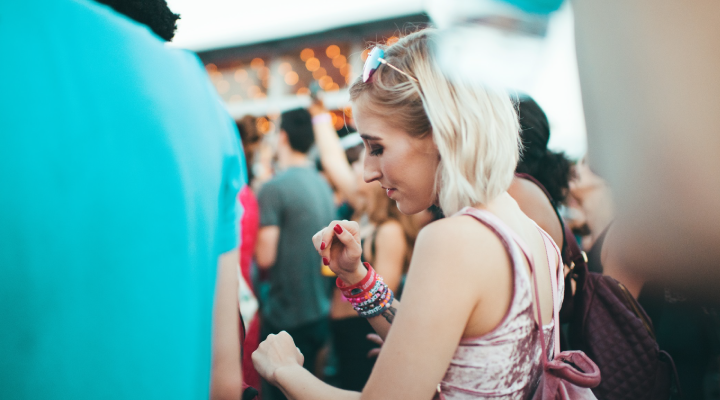 Music festivals are fun for all music-lovers, but if you aren't careful you may end up with a trip to the dentist. From drinks to dancing, your smile is at risk if you don't take the proper precautions. Attending the Treefort Music Fest in Boise this year? Watch out for these pearly white perils while you're jamming:
Alcohol & Teeth Staining
Listening to tunes with a cold one in hand is a festival essential. But alcohol is an acid, and can cause your enamel to soften. This leaves your teeth exposed to staining ingredients like barley from brews, tannins in your favorite red wine, or the citrus mixers in a cocktail.
Avoid staining your teeth by:
Drinking beverages with a straw
Rinsing your mouth with water
Dehydration & Dry Mouth
While you are busy dancing to the live music, don't forget to take a water break. Sipping water frequently helps keep your mouth moist, which promotes saliva production. Saliva removes plaque and food particles, and fights germs. A dry mouth causes bad breath and increases the risk for tooth decay.
Avoid a dry mouth by:
Drinking water throughout the festival
Avoiding tobacco products and smoking
Limiting alcohol consumption
Chewing sugar-free gum
Teeth as Tools & Injury 
Opening a beer bottle, crunching on ice or tearing open a snack bag are not tasks to do with your teeth. Biting on hard objects can crack a tooth, cut your gums, or cause fractures. Tearing items can damage the tooth enamel and cause premature tooth wear.
Avoid tooth injury by:
Opening bottles with a bottle opener
Avoiding crunching on ice
Using your hands to open bags and other packaging
Music festivals are meant to be fun, use the tips above to avoid sacrificing your smile.