There's nothing quite like an ice-cold soda on a warm day, or maybe a hot cocoa on a chilly winter morning. I get it, the right beverage can put you in a good mood or just hit the spot. Both of these drinks, though, along with a host of others, fall into a category called sugar sweetened beverages (SSBs). These include fruit and juice drinks, sports and energy drinks, sweetened teas and coffees, chocolate milk, even flavored water. The odds are you drink at least some of these. In fact, I know people who have at least one soda every single day and that concerns me. Why? Sugar! Lots of sugar! A typical 20 oz. soda has 15 to 18 teaspoons of sugar. Guess what folks, that's about the same as three chocolate bars! The recommended daily limit of sugar for the average adult male is nine teaspoons (or roughly 36 grams), an adult woman's recommended daily limit is only six teaspoons. One soda and those numbers are toast!
What you drink affects your teeth due to sugar and acidity. The hardest substance in our body, the outer enamel layer of our teeth, actually begins to dissolve at a pH less than 5.5. Remember, the pH acid scale is kind of backwards, meaning higher numbers are less acidic. For example, water has a pH of around 7. An average cola has a pH of about 2.3. But get this, the pH of acid in a car battery is 2.0, just three tenths less than cola! It makes my teeth hurt just thinking about it. The loss of enamel, through the effects of acid, is what causes cavities. SSB's are doubly harmful because they're acidic and full of sugar. The bacteria on our teeth feed on sugar and the byproduct they produce, all over our teeth, is…you guessed it, acid! And don't think you're skating by because you drink diet soda. It's just as bad for your teeth.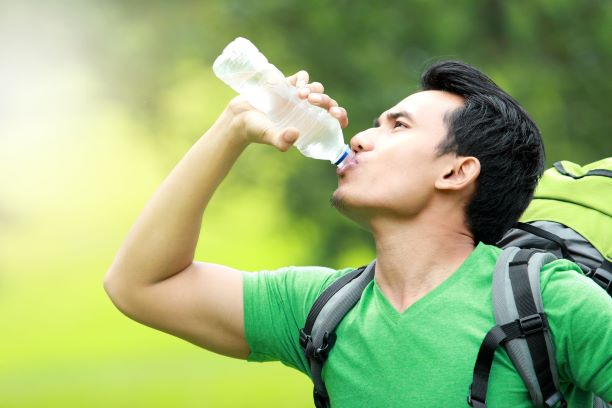 Then there are the effects on your body. If you drink an eight ounce SSB every day for a year, count on gaining about 15 pounds—that's 55,000 calories. Research has shown you'll have a 26% greater risk of developing Type 2 Diabetes, and even a higher risk of stroke, too.
Do yourself a favor next time you're thirsty, rethink your drink and choose water. It's good for your teeth and it's good for you.
SOURCES:
https://www.deltadental.com/us/en/protect-my-smile/basics/soda.html