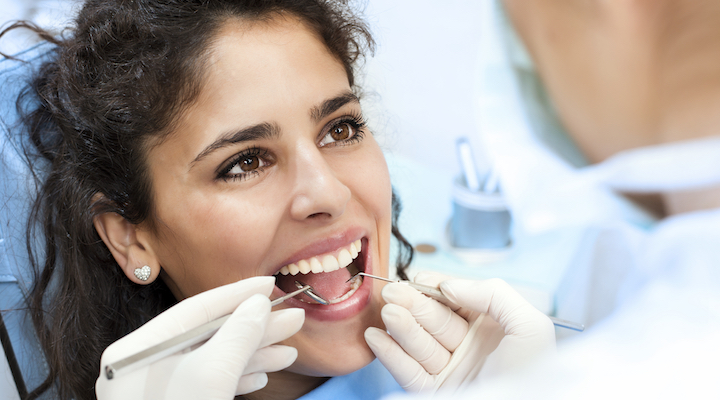 You may associate dental benefits with a couple of free or low-cost cleanings per year. That's definitely one of the perks – but enrolling in your company's voluntary dental plan has benefits that go far beyond a healthy smile. Here are a few to consider:
Dental Benefits Keep You Healthy
Adults with dental coverage are 43% more likely to visit the dentist regularly, and, in turn, are more likely to report good oral health and good overall health. It's not just your smile that stays healthy when you use dental benefits: Dentists can detect signs of more than 120 diseases including diabetes and cancer.
Dental Benefits Save You Money
When it comes to dental benefits, you'll save money before you ever walk into your dentist's office with pre-tax savings on your premiums through payroll deduction.
And you'll save more if you visit an in-network dentist – the fees charged by in-network dentists are pre-established by Delta Dental of Idaho.
With most Delta Dental plans, exams and cleanings are usually covered at little to no out-of-pocket cost to you.
Here's an example of how having dental benefits can help you save.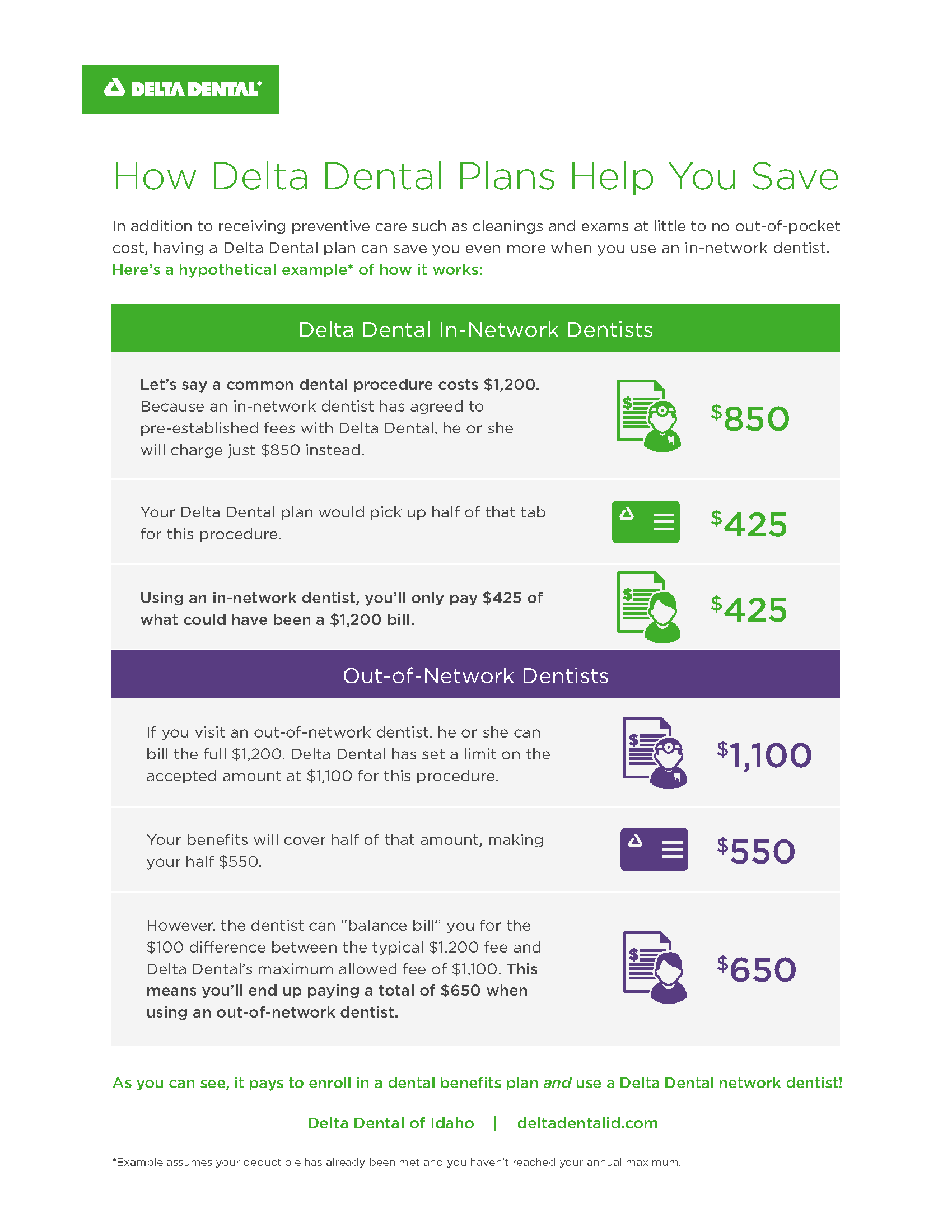 Dental Benefits Provide Access to Expertise
As the leading dental benefits carrier in Idaho, Delta Dental provides unparalleled expertise and a host of additional oral health resources.
Delta Dental has one of the largest dentist networks and each dentist goes through a credentialing process to ensure they meet Delta Dental of Idaho's high standards.
With more than 850 providers, your dentist is probably already in-network. Use the Find a Dentist tool to find out.
Ready to enroll? Talk with your employer today to sign up for your company's dental benefits plan.