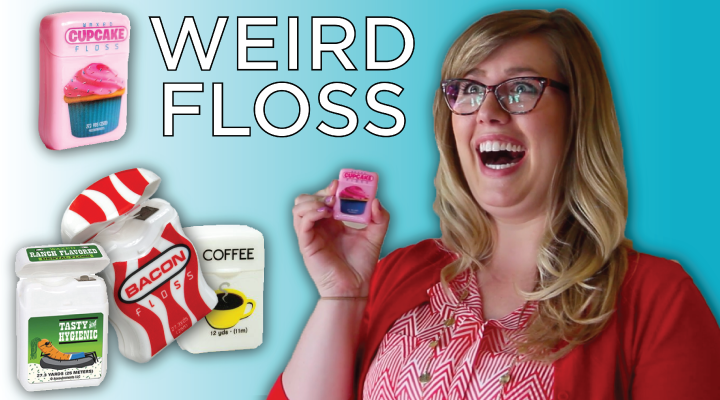 We've seen people try strange toothpaste flavors, but we wanted to taste test funky floss flavors.

Watch as our Delta Dental of Idaho team tries food-flavored floss. Once you view the video we think you'll agree—their hilarious reactions are just plain flossome.
Food-flavored floss: Grin worthy or gag-worthy? Here's what our tastebuds had to say.