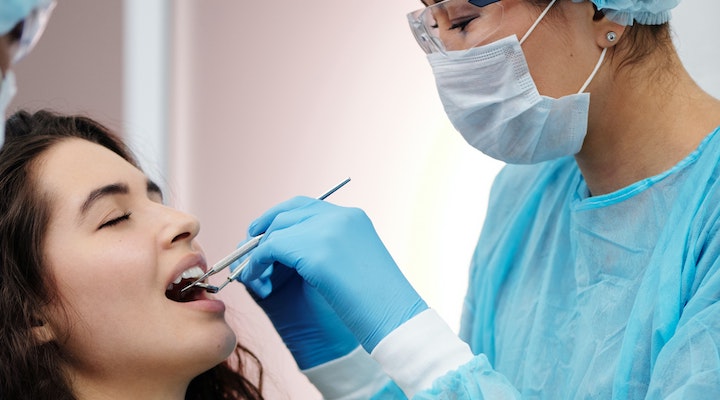 Guest Blog by Dr. Mark Alexander, DMD*
In recognition of Oral Cancer Awareness month (April) I'd like to recommend two easy ways you can help lower the risk of oral cancer impacting you or your loved ones. My family practice, Alexander Dental Group, has been serving the Twin Falls area for 75 years now and, in that time, I'm sorry to say, we have seen oral cancer from minor and easily treated to untreatable with a grave prognosis. Early diagnosis is critical to say the least!
According to the Oral Cancer Foundation, "…the death rate associated with this cancer is particularly high not because it is hard to discover or diagnose, but due to the cancer being routinely discovered late in its development." So, my first recommendation is that everyone see their dentist regularly (once every 6 months), AND, ask your dentist to perform an Oral Cancer Screening (OCS) with each checkup, if they're not doing so already. While the OCS is not perfect (some cancer can be very hard to find with the OCS), this screening is very important in finding potential oral cancer. The screening is painless and only takes about 90 seconds. And while your family doctor should also be examining your mouth, your dentist probably gives you more frequent exams and therefore is more likely to catch oral pathology early—which is so important!
Second, use sunscreen on your lips. "Lip" cancer is usually treated surgically—which includes removal of the lesion AND healthy tissue surrounding the cancer. Obviously, this can impact your ability to eat and speak and may become a cosmetic deficiency. Lip balm with SPF 15 (SPF 30 is even better) should be applied regularly, especially if you are in the sun. It's not just for chapped lips!
These are two relatively easy ways to lower your risk of oral cancer; regular screenings and protective sunscreen. If you have any questions about your oral health, or have concerns about your risk for oral cancer, please talk to your dentist. We're here to help.
*Dr. Mark Alexander, DMD, provides a wide range of dental care and services including restorative procedures at his practice, Alexander Dental Group, in Twin Falls. He is also a board member of Delta Dental of Idaho.