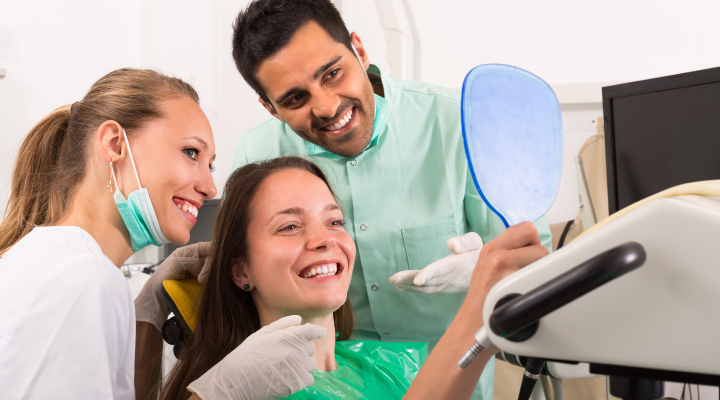 Dental Assistants Recognition Week is March 6-12! So, what are the duties of a dental assistant? Whether you're a dentist or a patient, dental assistants do more than you may know, from paperwork to patient relations. In honor of these key employees, here is a breakdown of some responsibilities of dental assistants:
Preparation and Takedown — Before a patient is even in the dentist's chair, the dental assistant has been hard at work prepping the space for the appointment. This includes cleaning the area after a previous appointment, setting out new instruments to be used, and completing anything else based on the needs of that patient. When the appointment is completed and the patient has left the office, the process starts all over again.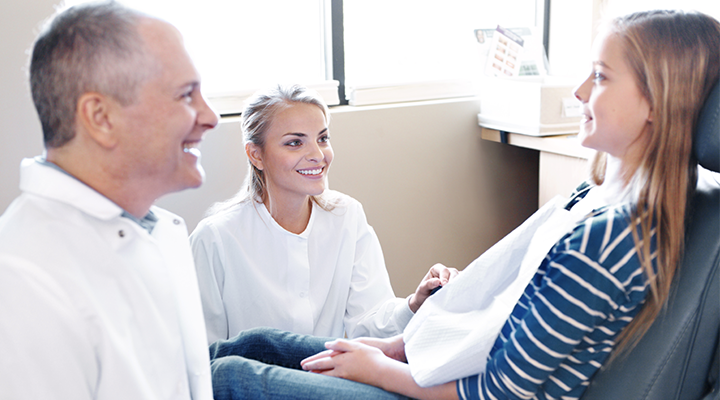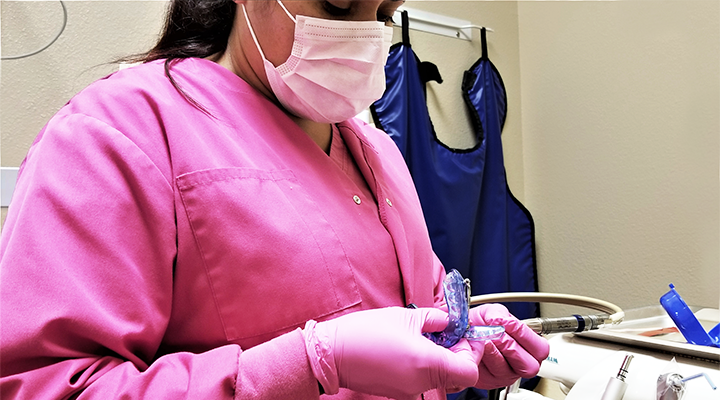 Assisting the Doctor — A dental assistant typically begins an appointment by taking the patient to the examination room and discussing their needs. Then they take X-rays if necessary and gather any other information from the patient that the dentist may require. The assistant then helps the dentist with tasks during the appointment like handling instruments, rinsing and suction, and limiting the spread of bacteria. Dental assistants also take impressions of teeth and provide post-care instructions.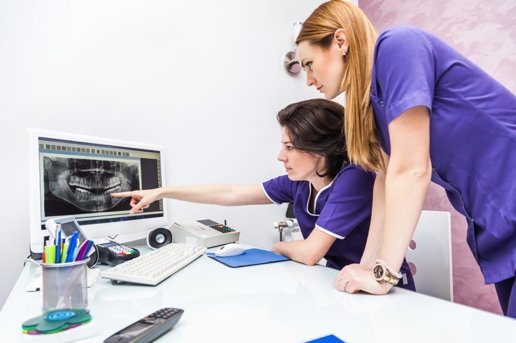 Office management — Often, the role of a dental assistant isn't limited to just patient-facing tasks. There's more to a keeping a dental practice running smoothly, like ordering supplies, scheduling appointments, submitting claims, billing customers, and other administrative duties. Many dental assistants take care of these extra responsibilities—they're some of the best multi-taskers around! In other words, dental assistants also help keep the dental practice running smoothly.
A dental assistant is usually the first and last touch point a patient has in the dentist office. Sometimes it might be the receptionist or the dentist, but in many practices, the dental assistant is the person a patient sees the most. Dental assistants listen to a patient's concerns and requests and help calm them when they're nervous. The duties of a dental assistant can easily reach beyond what's learned from a book or class; they help the dentist during the appointment, they support the patient, and they do their part to make the office work efficiently.
Dental Assistants Recognition Week (March 6-12) honors these important team members in all dental practices. The many duties of a dental assistant are multi-faceted, and certainly not thankless. So, whether it's the next time you go in for a check-up or the next time you go into work at a dental practice, appreciate every dental assistant you see; they happily help each dental appointment succeed. If you're a good listener and enjoy working with people, consider a career as a dental assistant!
Looking for a provider? Use our handy Find A Dentist tool to find someone near you.
*Updated March 2022