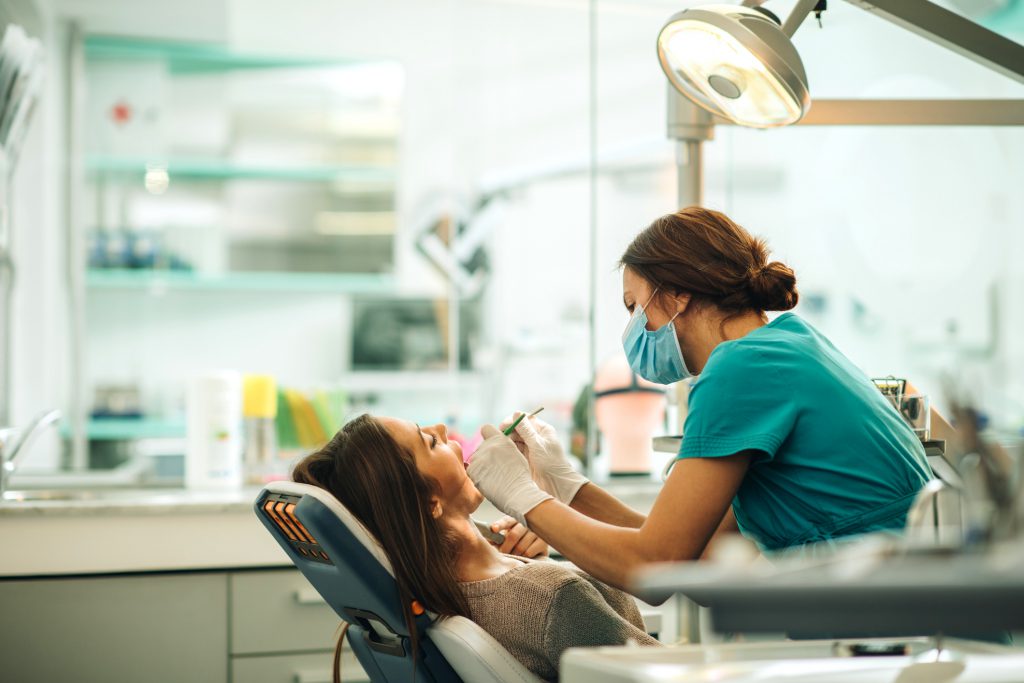 The second week of April is National Dental Hygienists Week (April 4-10), and rightly so. When it comes to the care of your teeth, and oral health in general, it often takes a team and one of the most important members of that team, besides you, of course, is your dental hygienist. Dental hygienists are usually the first person you meet with when you come in for your dentist appointment and they do much more than you may know. Yes, they give your teeth a professional and thorough cleaning twice a year – or more if necessary, but they also check to see if you're at risk for cavities, or if you grind your teeth.
Dental hygienists are also trained to ensure the health of your gums. They take measurements of your gums with instruments called probes, and record the findings in order to make comparisons between your visits. This allows us to discover any issues such as Gingivitis (gum inflammation) or Periodontal (gum and bone) Disease as early as possible. If needed, dental hygienists can perform more extensive procedures, like scaling and root planing to help prevent or reverse periodontal disease after severe bacterial buildup has already been established.
And these are just what the dental hygienist does when you're in the chair at the dental office. They also keep track of, and make detailed comparisons, of your oral health between visits. They can provide you with oral health education based on your specific needs. Do you need to brush more? Or differently? They can show you how to floss properly and discuss how different foods can affect your teeth. The preventive care you perform at home, based on your hygienist's advice, will make your routine cleanings quicker and easier, and will go a long way in keeping your smile healthy.
The dental hygienists I work with are an integral part of my practice and your oral care. During this National Dental Hygienists Week™ thank your dental hygienist…or better yet, follow their advice: keep brushing and flossing; it will make a positive impact on your oral health and they notice the difference when they see you next.
–Blog written by Dr. Kyle Siemen*
*Dr. Kyle Siemen, DMD, is a long-serving board member of Delta Dental of Idaho, and provides a wide range of care and services at his practice, Sage Dental, in Pocatello.