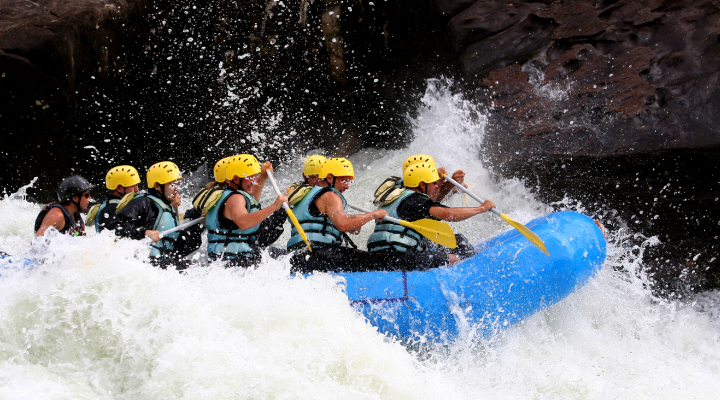 Here in Idaho, we take lots of pride in what our beautiful state has to offer.
Idaho's vast mountain ranges, beautiful lakes, and awesome hiking trails are definitely something to smile about. Other than Idaho's gorgeous environment, Idaho is also recognized as the #1 state to own a home, a top 10 place to retire in the entire country as well as the 16th best state to live in the United States!
These top lists that feature the Gem state make us Idahoans smile from ear to ear:
Top Place to Retire
Now let's dive into why Idaho is considered the #8 state to retire in the entire country. Idaho offers quiet and friendly mountain living with abundant recreational opportunities for hobbyists, and club and community activities. Idaho also offers a low cost of housing and the crime rate is low and continues to fall in many counties. These circumstances along with Idaho's landscape make it a no-brainer to plan your retirement in this beautiful state.
Best State for Homeowners
Not only is Idaho a top-notch place to settle down and retire, but it is also ranked #1 when it comes to the best states to own a home. This may be surprising but when you consider all the factors, Idaho is a great place to be a homeowner.
According to SmartAsset, a personal finance site, home price growth as well as affordability, and low foreclosures, property taxes, closing costs, and low burglary rates are among the characteristics that make homeownership an attractive investment. Taking into consideration all these circumstances Idaho ranks #1 in the entire United States! So, keep this in mind the next time you are contemplating purchasing a house or property.
Great Environment
It's clear that Idaho is home to a variety of different environments and landscapes, but what are the specific things that making living in Idaho such a catch?
The environment in Idaho is much cleaner than the rest of the country. Did you know that nearly 80 percent of North Americans live in areas where light pollution obscures most of the night sky? Well, if you live in Idaho you will not have to deal with this pollution. The sky is crystal clear where you can enjoy pure, unobscured stargazing!
Desired Place to Live
US News ranked Idaho as the 16th best state in the United States, and it has to do with low pollution and stargazing, but the state offers much more. Idaho is as well known for its potatoes, trout, and precious stones as it is for its unspoiled, rugged landscapes. All these components offer a fresh and unique experience from the rest of the country. Between the snowy mountains, deep valleys, lakes and rivers covering this gem state, why wouldn't you consider packing up and moving to our gorgeous state?
Oral Health and Dental Benefits as we Age
Now that we have illustrated Idaho's beautiful environment and established why Idaho is a top place to retire, it's important to mention why oral health and dental benefits are essential as we age.
Delta Dental of Idaho is here to provide a few tips that will improve your oral health as you age:
Drink water to prevent cavities.
Brush and floss daily to prevent gum disease.
Quit tobacco and limit alcohol to prevent oral cancer.
Oral health tools, such as an electric toothbrush, to prevent pain.
Following these tips as you age will not only improve your oral health but also your overall health. For more tips on keeping your mouth healthy as we age check out our blog!
As you can see if you haven't considered settling down in the amazing state of Idaho, a big mistake is being made. Other than the amazing people and community we have, our environment and standard of living is unmatched!