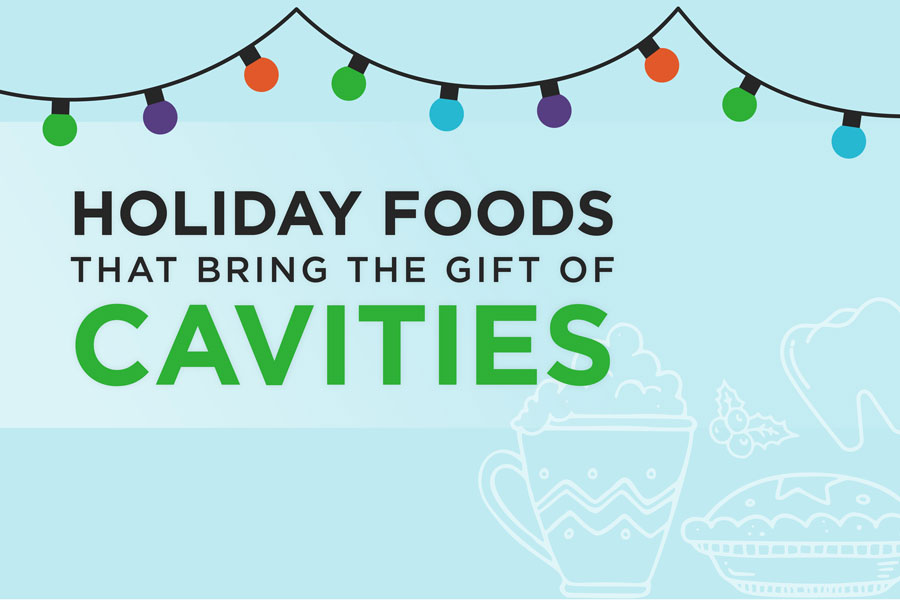 If you're looking forward to a snooze after your holiday meal, don't forget to brush before your nap. There's no shortage of holiday foods that cause cavities. Letting all that sugar sit on your teeth for long periods of time can lead to tooth decay!
Keep your oral health habits strong this holiday season. Keep an eye out for low-sugar alternatives if you encounter these cavity-causing culprits:

For foods that are tooth-approved, click here.
*Updated December 2021