Please join us as we say, "Happy 45th Anniversary, Delta Dental of Idaho!"
Yes, we're celebrating 45 years of dental health and smiles! Delta Dental of Idaho was formed in 1971, joining the Delta Dental Plans Association. We are now one of 39 independent member companies that operate across all 50 states.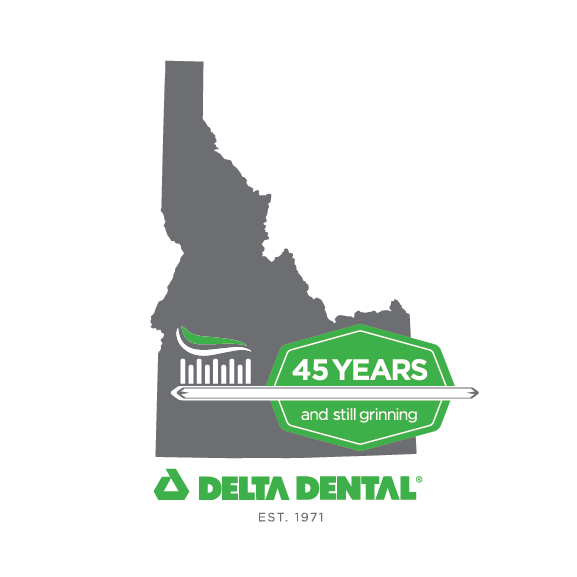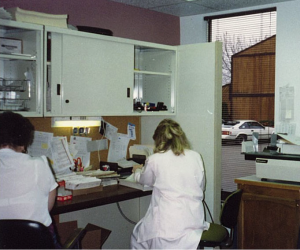 Our humble beginnings as a non-profit organization started at the Cole Road location in Boise. Back then, we processed claims via microfiche and our Customer Service team received about 700 calls per month. (Now our team handles over 700 calls per day!)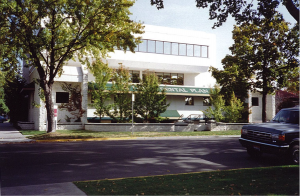 We then packed up and moved downtown and shared space with Idaho Central Credit Union.
Recognize the green awnings?
It came to the point where we outgrew our digs and broke ground on our very own building at the current Parkcenter Blvd location.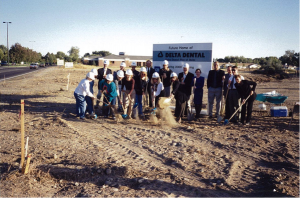 Over the years, we have worked toward fulfilling our commitment to improve the dental health of all Idahoans through the benefits we provide as well as through our community outreach programs. Last year, a record high of nearly 7,500 students were seen at our Grins on the Go mobile dental sealant clinics.
Our GrinWell for You program provides seniors with $1,250 worth of free dental services followed by the option to enroll in a subsidized preventive plan. We're happy to report that all the spots in this popular program have been filled during our second year. That's over 1,000 seniors!
A lot has changed over the past 45 years, but one thing has stayed the same. We continue to be proud and honored to serve Idahoans and will continue to work towards improving the oral health of the communities we serve.