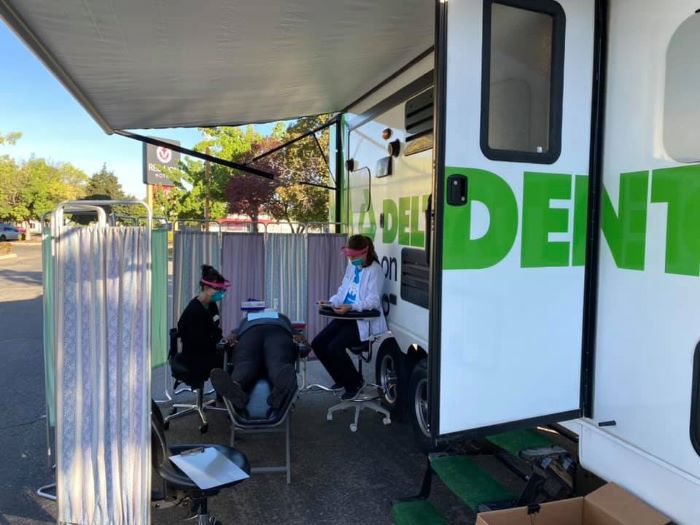 Delta Dental of Idaho's Grins on the Go program provides free cavity prevention clinics throughout the state. The clinics include a dental screening, fluoride varnish application (if requested), and oral health education. These clinics are performed by professional dental hygienists and are absolutely free.
Delta Dental of Idaho is honored to benefit people of all ages and needs throughout the Gem State and our Grins on the Go team is coming to a location near you. We want to see as many teeth as possible! Please click on the link below to reserve your time at our Cavity Prevention Clinic.
IMPORTANT: For your safety and ours you must have a reservation time in order to attend.
https://calendly.com/deltadentalid/30min?month=2020-09
Frequently Asked Questions
How much does it cost?
This clinic is FREE. We only require a reservation to help with social distancing and safety precautions
What happens at the clinic?
Arrive at your reserved appointment time.
Fill out a health history form and sign a permission form.
A registered Dental Hygienist will provide an oral health screening, fluoride varnish (if you would like) and provide oral health education.
Go home with oral health materials and a new toothbrush.
Do I need to bring anything to the clinic?
You don't need to bring anything but yourself! Delta Dental of Idaho will provide a health history form and a permission form. These forms are in English and Spanish.