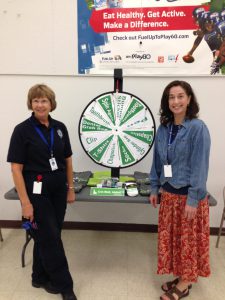 If you have students in elementary or middle school, you may have noticed that our Grins on the Go teams have gone back to class. Grins on the Go is a free dental sealant clinic provided in schools across Idaho. Team Grin consists of a dental hygienist, a dental assistant, and a clinic coordinator. Recently the team made a two week long pit stop at Emmett Middle School, where more than a third of students signed up to have dental sealants and fluoride varnish applied to their molars for free.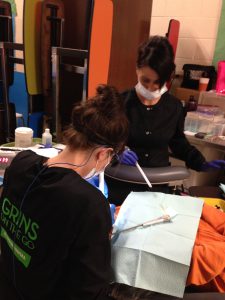 Dental sealants protect teeth from cavities by filling in the deep groves, making it much easier to brush away bacteria.
At Emmett Middle, students who turned in their permission slips were rewarded with the opportunity to spin the prize wheel during their lunch break. Team Grin had loads of fun giving away goodies like toothbrushes and the ever-popular, lip balm!
The collaboration with faculty and staff at every school helps make this program a success. The team's focus at the schools is to minimize disruption to the school day while providing a positive dental experience for the kids.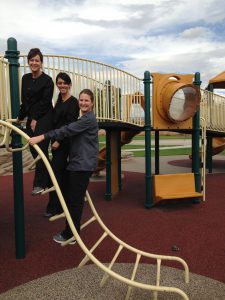 Grins on the Go is a Community Outreach program provided by Delta Dental of Idaho. Over 30,000 students across the state have been seen since the program launched in 2007. Grins on the Go partners with schools where more than 50% of students qualify for free or reduced lunches.