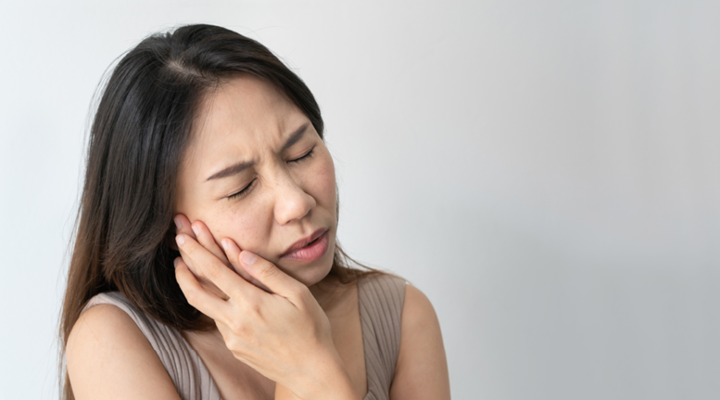 When it comes to beauty standards and ideals, a straight, bright smile is one of the most highly sought-after traits for Americans. Research shows that in addition to perceived attractiveness, individuals with straight teeth experience many advantages, including being seen as wealthier, more successful, and even more likely to secure a second date.
While it's okay to desire a straighter smile, relying on Do It Yourself (DIY) TikTok trends can cause long-term, irreversible damage. Dental TikTok trends like DIY teeth whitening or straightening can't help but raise eyebrows within the dental community. One alarming DIY teeth straightening method that's made its way into TikTok is at-home tooth filing, a trend where individuals use household items such as a nail file or sandpaper to shave down their teeth to help them appear straighter.
The dangers of DIY tooth filing
One of the biggest concerns of at-home tooth filing is the danger of doing it incorrectly and seriously damaging your enamel. Your enamel is the hardest substance in your body, and its durability helps protect your teeth from damage. Also, once your enamel is gone, there's no growing it back.
In addition to tooth sensitivity, loss of enamel can also lead to discoloration, roughing on the edges of your teeth, and changes in the texture on the tooth itself. Sensitivity due to enamel loss can be excruciating, with sudden, sharp jolts of pain.
Dentist-approved filing
You might wonder about the safety of tooth filing when performed by a dentist. The procedure known as an enameloplasty, occurs when a dentist or dental professional uses specialized instruments to carefully sand down the tooth's surface. While dentists remove a minor amount of enamel during this process, they also possess the expertise to know the exact stopping point, ensuring the procedure is non-invasive with no long-term repercussions.
Safer alternatives to at-home teeth filing 
If you want to straighten your teeth to feel more confident in your smile, there are several safe, dentist-approved alternatives to explore.
Braces
While they require a bit of patience, traditional braces remain a common solution for teeth straightening. According to the American Association of Orthodontists, braces "can help correct various orthodontic problems, such as crooked and crowded teeth, jaw problems, and a misaligned bite. Not only that, but braces can also eliminate problems you or your child may have with keeping teeth clean, speaking properly, or even eating."
Dental bonding
Bonding is an excellent option for those who need to correct any minor misalignments like chips or gaps in your teeth to make your smile appear straighter. It can also be undone at any time.
Dental veneers
With their ability to hide chips, close gaps, and correct discoloration, veneers are a great choice if you want to achieve that perfect white smile while still looking natural.
If you're interested in achieving a straighter smile, it's best to leave it to the experts! Talk with your dentist about which teeth-straightening treatment may work best for you.