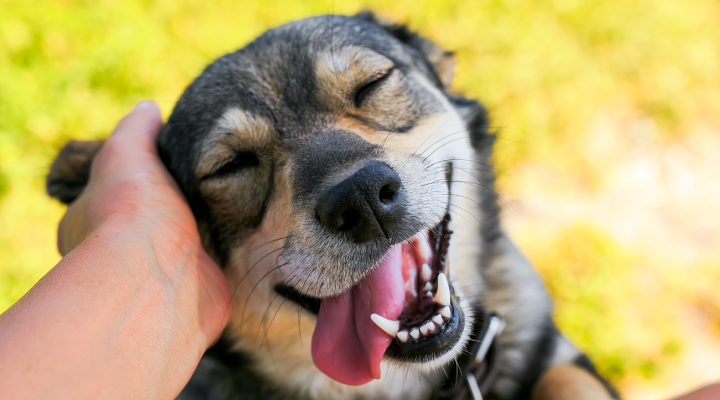 From temperament to toys to food and care, cats and dogs are vastly different. But what about your pet's teeth? We're not going to fight like cats and dogs, but we are going to compare and contrast how different their teeth are, but if you find that your dog is beginning to have issues with their teeth there is dog insurance that could help you get the treatment your furry pal needs.
Cats start with 26 teeth and then get 30 full adult teeth by the time they're 6 months old. Dogs have more pearly whites than their feline friends. They start with 28 baby teeth and eventually have 42 permanent teeth. Consequently, if you have a young dog at home, you might want to incorporate some Puppy Vitamins into their diet to ensure that they get the vitamins and minerals needed for good oral health.
Both animals are prone to dental disease—especially once they're a few years old. It's estimated that at least 70% of cats and 80% of dogs have gum disease by age 3. Symptoms of gum disease differs between the two animals, so it's important to ask your vet about your pet's dental health at their annual checkup.
Dental care for Dogs
Your dog can show signs of periodontal disease by and before the age of 3. The primary symptom of poor oral health and gum disease is bad breath. Many dog owners think bad breath is just something all dogs have, but that's not necessarily true. And while bad doggy breath can be a symptom of other bad things, including a poor diet and even disease, it is most commonly due to poor oral hygiene. So, what are the best ways to keep your pooch healthy and breath smelling good?
One of the easiest ways, and likely the way your dog will enjoy the most, is through eating special chews and treats. Many pet related websites offer special dental treats for Fido that taste good and keep those canine chompers looking white. Another way is to simply brush your dog's teeth with toothpaste designed specifically for dogs. It's always recommended to start early as they will get used to the brushings as they age. Because dogs are sensitive to human toothpaste, only use the kinds designed specifically for dogs. Another great way to keep your dog's smile sharp and teeth clean is to simply take them to see the Vet for regular checkups and cleanings. Just like your own teeth, aim for 2 check-ups per year whenever possible to avoid more costly procedures down the road.
Dental care for Cats
You may wish to head to VCA to learn more about caring for your feline friend's general and oral health. Toothbrushes are the most effective way to remove plaque. An angled, soft-bristled brush can help you get into those nooks and crannies. But it's always best to start them young to help familiarize the process of brushing their teeth.
Cats tend to resist more than dogs, so take baby steps before brushing. Begin by dipping your fingers in tuna water and then gently rubbing their gums with gauze. Next use a finger brush, eventually graduating to a cat toothbrush. But no kitty is complaisant. Be patient—experiment with different pet toothpaste flavors, brushes and dental rinses.
If you have more questions about your pet's teeth, call your veterinarian for advice.
DENTAL HEALTH SHOWDOWN: CATS VS. DOGS
| | | |
| --- | --- | --- |
| | Cats | Dogs |
| Number of Teeth | 30 | 42 |
| Susceptible to Dental Disease | Yes | Yes, especially smaller breeds |
| Broken Teeth | Yes | Yes |
| Crowded or Misaligned Teeth | Yes, especially in certain breeds | Yes |
| Bad Breath | Yes, but not as noticeable | Yes |
To learn more about doggie dental care, CLICK HERE