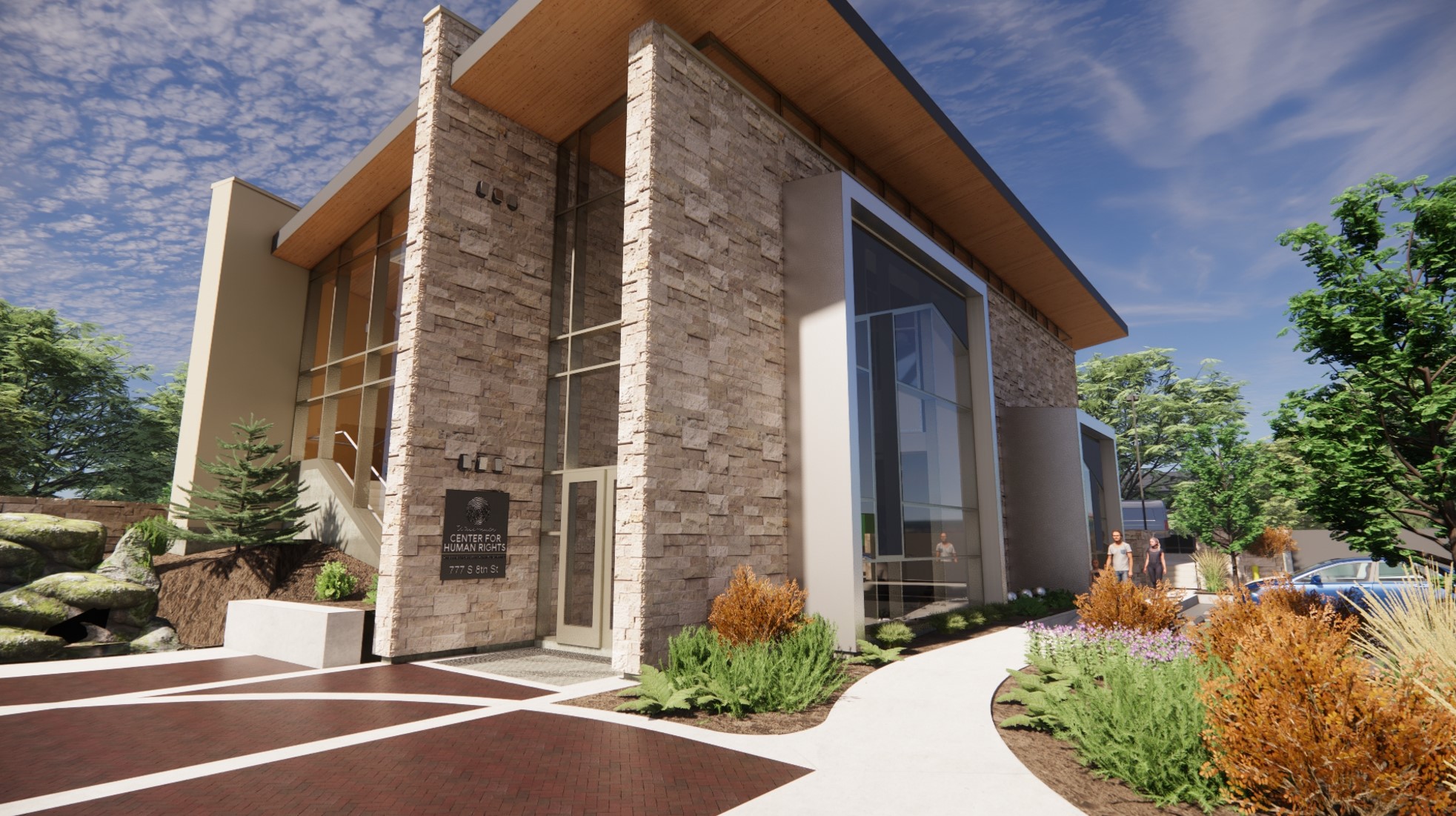 Delta Dental of Idaho believes everyone deserves a healthy smile, which is why we also believe in the mission of the Wassmuth Center for Human Rights. As a Mission Supporter, Delta Dental of Idaho is proud to help in the construction of the new Center for Human Rights office building on 8th Street in Boise, ID.
Greg Donaca, CEO and President of Delta Dental of Idaho, said, "Education is the best way to change behaviors. At Delta Dental of Idaho we have teams who educate people about proper brushing techniques, why it's important to see your dentist twice a year, and how your oral health affects your overall health. A lot of people just don't know how important your oral health is because they didn't learn about it. The same is true when it comes to people of different cultures; if we don't learn that it's okay to be different, that it's okay to have different opinions, that everyone deserves respect and that diversity is a good thing, then we end up with a broken society. It's never too late to learn to take care of yourself, as well as your fellow man. Delta Dental of Idaho is proud to support the construction of the new Wassmuth Center for Human Rights building in hopes that the education they provide will one day no longer be needed."
The new Wassmuth Center building is expected to begin construction in early 2022. Larger than the current offices, the two-story building will include a research library, community classrooms, and a permanent exhibit for the public, as well as expanded space for staff.
Dan Prinzing, Ph.D., Executive Director of the Wassmuth Center for Human Rights said, "Contributing as a Mission Level Sponsor to support the construction of the new Wassmuth Education Center, Delta Dental of Idaho is making a powerful statement in the value of promoting respect for diversity, kindness, and compassion in the community. We're so grateful for the support."