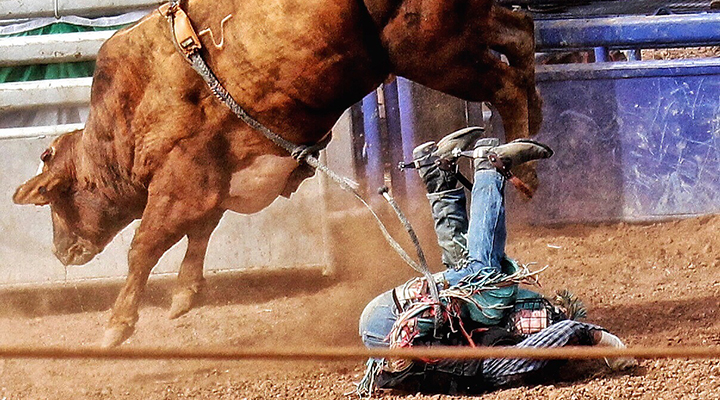 Rodeo season is upon us and Idaho knows how to ride. From barrel racing at the Lewiston Roundup, to roping at the Caldwell Night Rodeo, this is a thrill-seeker's sport.
But amidst the adrenaline and dusty arenas, bull riding has its fair share of risks and injuries. With the average bull weighing 2,000 pounds, the chance of injury for rodeo athletes is nearly 90%
And smiles are not spared from the trauma. Head injuries account for 28.9% of all rodeo injuries, including facial fractures and broken teeth.
Mouthguards are designed to help absorb the shock of a facial injury, reducing mouth trauma.  Your ideal mouthguard should:
• Fit properly;
• Stay firmly in place;
• Be easy to clean; and
• Allow you to breathe and talk.
Have a happy and safe rodeo season!