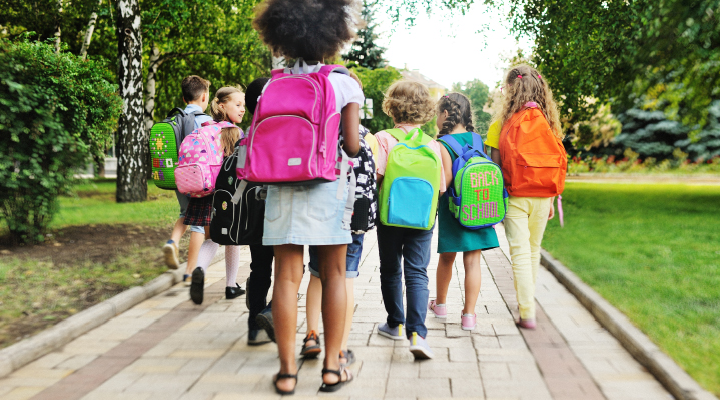 With a new school year millions of children all over the United States prepare with new school supplies, new clothes, and lots of excitement. A new school year is also a great reminder to schedule your children's back-to-school dental checkup! Getting your children in the dentist's chair before school gets their mouths healthy so they won't miss any learning time due to dental problems.
When to schedule back-to-school dental checkups
Summer tends to fill up with barbeques, pool days, trips, and other fun activities. It can be easy to forget to schedule a visit with your family dentist. Schedule your children's dentist appointments before school starts in the fall so any additional treatments they may need can be completed before the first day of class.
Dental offices can get very busy toward the end of summer, and it can be hard to get appointments if you don't do it early.
Many dental offices offer reminder services, such as emails or texts, to make sure you remember appointments. These are a great way to keep track of upcoming appointments that are sometimes forgotten or lost among all the summer activities.
How to prepare for back-to-school dental checkups
It's essential to stay on top of good oral health habits during the summertime. It can be easy to skip brushings after long days, but this can lead to serious oral health problems.
Remember to have your children:
Brush twice daily with fluoride toothpaste (brushing needs to last at least two minutes!)
Floss once daily
Practicing good oral health habits is the best way to prevent cavities; you'll have happier children (and dentists) at the end of appointments. If your children have anxiety about seeing the dentist, use the summer months to help them practice strategies that can ease their worries.
Ways to ease children's dental anxiety:
Read books. There are many books available to familiarize your children with the dentist or reshape their attitudes towards the dental experience. Look for Curious George Visits the Dentist by A. Rey, Just Going to the Dentist by Mercer Mayer and Open Wide: School Tooth Inside by Laurie Keller, among others.
Play "dentist" at home. Have your children pretend to be dentists and look at your teeth. Then, pretend you are the dentist and mimic things that may happen at the dentist. This pretend play can help kids prepare for their dental checkups.
Practice relaxation techniques. Deep breathing, meditating, and other relaxation techniques are great ways to manage anxiety. Not only will these help your children feel better when they visit the dentist, they are also good life-skills. Check out some tips to help your children start practicing meditation.
Manage your own anxiety. If you suffer from dental anxiety, it's important that you do your best not to unintentionally transfer it to your own children.
Back-to-school dental checkups keep kids in school
Tooth pain can make it difficult for anyone to focus—especially children. Dental problems account for children missing more than 51 million school hours in the United States. Missing a lot of school days can put children behind in their schoolwork and affect their future success. 
Additionally, cavities are among the most common chronic diseases in school-age children. Untreated cavities can be extremely painful and lead to serious medical conditions, such as infection. Catching and treating cavities early helps keep your child's teeth healthy and pain-free.
Visiting the dentist twice a year helps prevent dental problems that might lead to missed school days. Getting to the dentist before school starts ensures that your children's teeth will be sparkling and pain-free so they can focus on what's important – their education.
Learn more about the value of good oral health in children here.