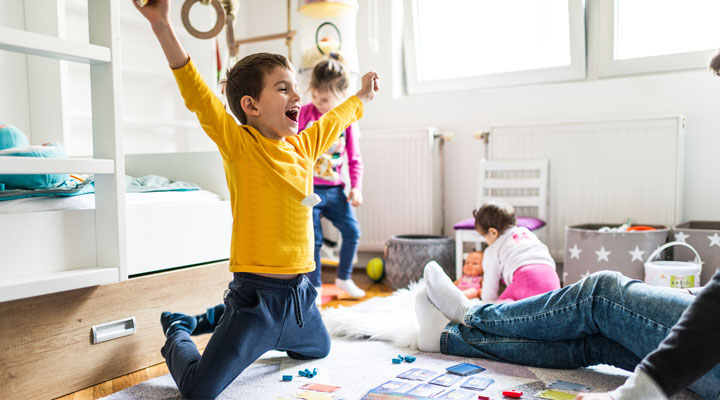 Pop quiz, hotshot! You might think you know your stuff when it comes to the basics of dental care, so let's put your dental hygiene awareness to the test:
TRUE OR FALSE: OLDER ADULTS CAN STILL GET CAVITIES.
True — In fact, some adults are more prone to oral health issues as they age. Things like the loss of employee benefits and complications with mobility can contribute to this. Certain medications can cause side effects like dry mouth, which increase your risk for tooth decay.
TRUE OR FALSE: PERSISTENT BAD BREATH CAN BE A SIGN OF GUM DISEASE.
True — Periodontal or gum disease is more prevalent in adults. Frequent bad breath is a symptom of this tissue infection. Gums that are often sore, tender, swollen, or bleed easily are other indicators of a potential issue.
TRUE OR FALSE: LOSING YOUR TEETH IS A NATURAL PART OF AGING.
False — Your teeth CAN last a lifetime!  That is if you continue to give them proper care. You know the drill by now: brush your teeth twice a day with fluoride toothpaste, floss at least once a day, and visit the dentist on a regular basis. These are all common rules for having healthy teeth. While the rules are pretty simple, they're all equally important and require commitment.
TRUE OR FALSE: AS LONG AS YOU HAVE NO TOOTHACHES OR MOUTH PAIN, YOUR MOUTH IS HEALTHY.
False — Periodontal disease is considered a painless ailment until it reaches an advanced stage. You may not experience soreness or tenderness from tooth decay until it's too late to reverse. Don't wait to feel pain to see the dentist. Many issues can be resolved through regular visits to your dentist. Most dental health concerns are cheaper to fix when recognized early.
TRUE OR FALSE: ELECTRIC TOOTHBRUSHES ARE A GOOD OPTION FOR PEOPLE WITH ARTHRITIS OR OTHER ISSUES THAT MAKE IT DIFFICULT TO MANEUVER A TOOTHBRUSH.
True — Not only do electric toothbrushes help reduce plaque by 21 percent versus manual brushing, but they require minimal arm movement. Talk to your oral health provider to discuss how an electric toothbrush could benefit you.
TRUE OR FALSE: YOU ACED THIS TEST.
Let's go with true! Whether you crushed this test or learned something along the way, it's what you take away that matters. Your mouth won't be any healthier unless you put these tips into action. Take care of your teeth now so you will have one more thing to brag about during retirement!
Also, don't forget to share this with your friends to see how their dental hygiene awareness compares!
Look for more tooth-friendly tips here! | Need to find a dentist? Try out our handy provider search.
*Updated September 2021