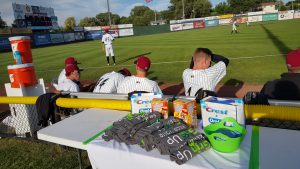 We couldn't have asked for a better game during our annual sponsorship of the Idaho Falls Chukars last Thursday. It was a nail-biter as the Chukars defeated the Missoula Osprey's in the bottom of the 9th inning.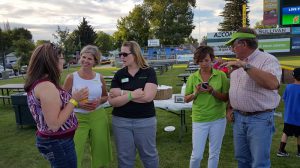 Our Sales team had the opportunity to share the evening with brokers, clients, and their families in the Eastern Idaho region. Together we rooted for the Chukars throughout the game.
We handed out toothbrushes to the first 1,000 fans through the gate. Later in the night, we tossed more toothbrushes into the bleachers to the delight of the crowd. Check out the video!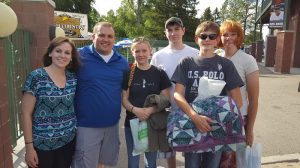 We also ran a successful Facebook contest in the weeks leading up to the game. Congratulations to Thayne Y. from Eastern Idaho! He won 6 tickets and meal vouchers to Delta Dental Night at Melaleuca Field.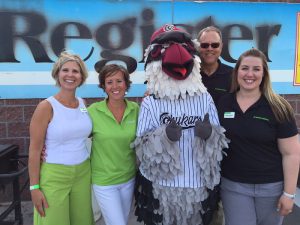 Delta Dental of Idaho is proud to support the Idaho Falls Chukars. See you next year!