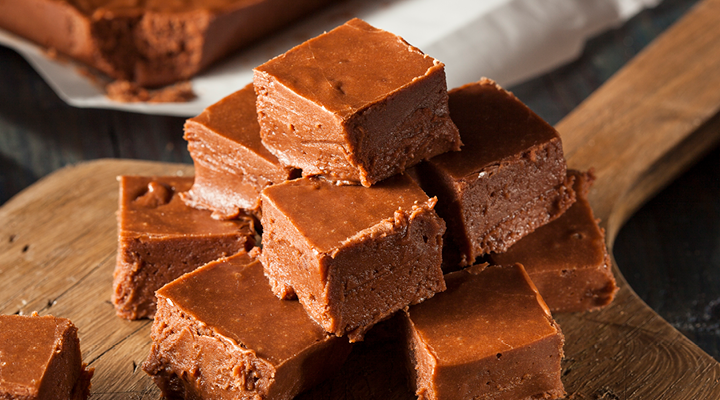 What is your guilty pleasure during the holiday season? If you're like nearly 77 percent of the population, holiday films may be at the top of your list.
Why not take advantage of the season and try paired foods and beverages inspired by your favorite holiday movies? They will surely be a hit at any holiday gathering or the next time you watch a holiday classic!
Perfect pairing inspired by holiday film A Christmas Story
Official Red Cider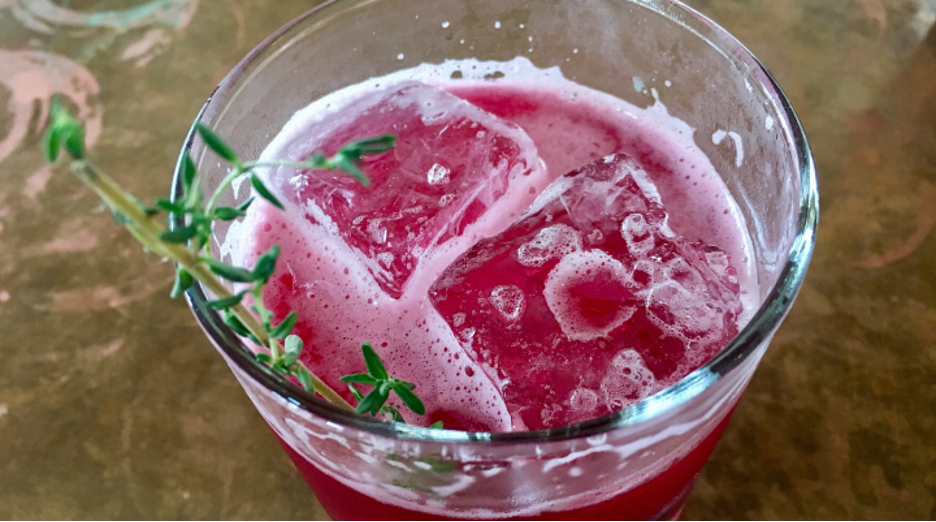 Ingredients
1 cup cranberry juice
1 cup apple cider
4 ounces vodka (Omit for a non-alcoholic version)
2 tablespoons honey
Fresh thyme sprigs
Directions
In a large measuring cup, combine all ingredients (except thyme) and whisk together. Once the mixture is well combined, serve over ice. Add a sprig of thyme to the glass to garnish.
Only I Didn't Say Fudge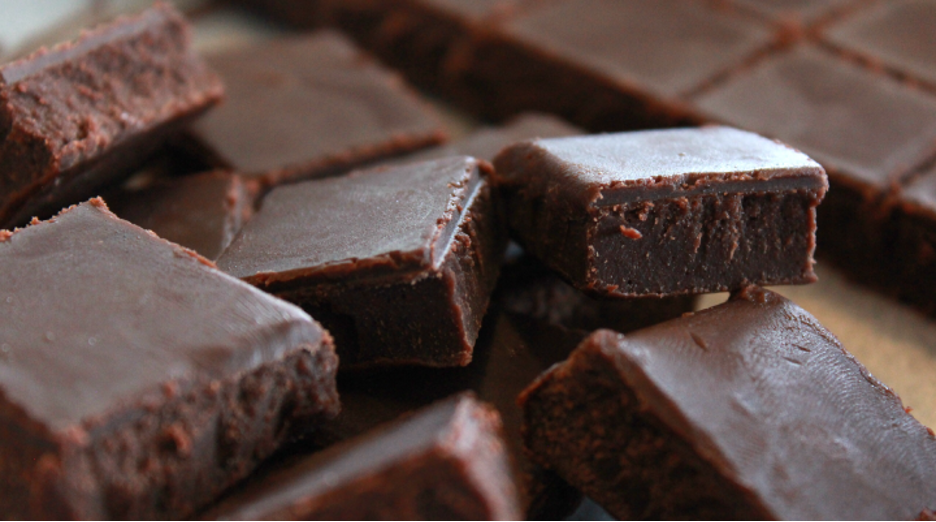 Ingredients
1 cup low-fat milk
¾ cup raw cocoa powder
5 tablespoons unflavored gelatin
1 cup water
¼ cup agave
1 teaspoon brandy extract
Directions
In a small saucepan, combine milk and cocoa. Whisk over medium heat, stirring until thick. In another small saucepan, sprinkle gelatin over water and let soften for a few minutes. Stir over low heat until gelatin dissolves. Whisk into cocoa mixture. Stir in agave and remove from heat. Pour into a square baking dish. Let stand at room temperature several hours until firm. With a sharp knife, cut evenly in 10 one way and 10 the other way. Place in a container, cover, and refrigerate.
Perfect pairing inspired by holiday film Elf
World's Best Cup of Coffee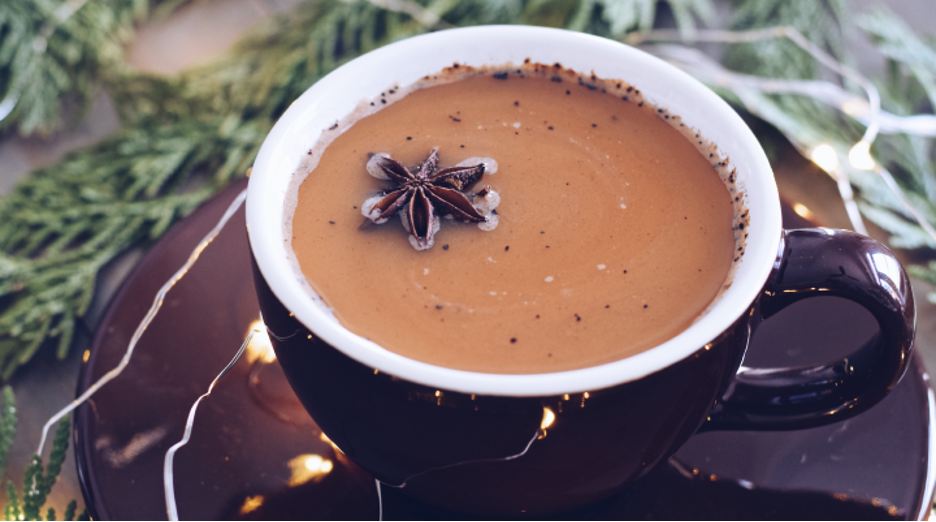 Not only is it the world's best coffee, but it's also the world's healthiest — for your teeth, anyway.
Mix eight ounces of coffee brewed with ½ cup low-fat milk. Milk contains calcium, which strengthens teeth and bones and prevents tooth loss. Top with a dash of cinnamon and nutmeg. These spices add flavor, thus reducing or replacing the need for sweetener in your drink.
Choco-Headed Ninny Muffins
Pro tip: Chocolate is one of the best treat choices when it comes to your teeth as it's easily washed away.
Ingredients
4 tablespoons low-fat milk
½ tablespoons vanilla extract
1 tablespoon flax seed
½ cup pureed prunes
½ cup flour (almond, all-purpose, or your choice)
¼ teaspoon baking soda
¼ teaspoon salt
½ teaspoon baking powder
2 tablespoons cocoa powder
2 tablespoons stevia (or your choice of sugar alternative)
2 tablespoons agave
¼ cup dark chocolate chips
Directions
Preheat the oven to 350 degrees Fahrenheit and grease a standard-sized muffin pan.
In a mixing bowl, combine the first five ingredients and whisk. 
In a separate bowl, combine all remaining ingredients and stir until just combined.
Distribute batter evenly among 12 greased muffin cups. Bake for 12 minutes. 
Cool for five to 10 minutes before eating.
Perfect pairing inspired by holiday film The Grinch
Hearts 3-Sizes-Too-Small Berry Kabobs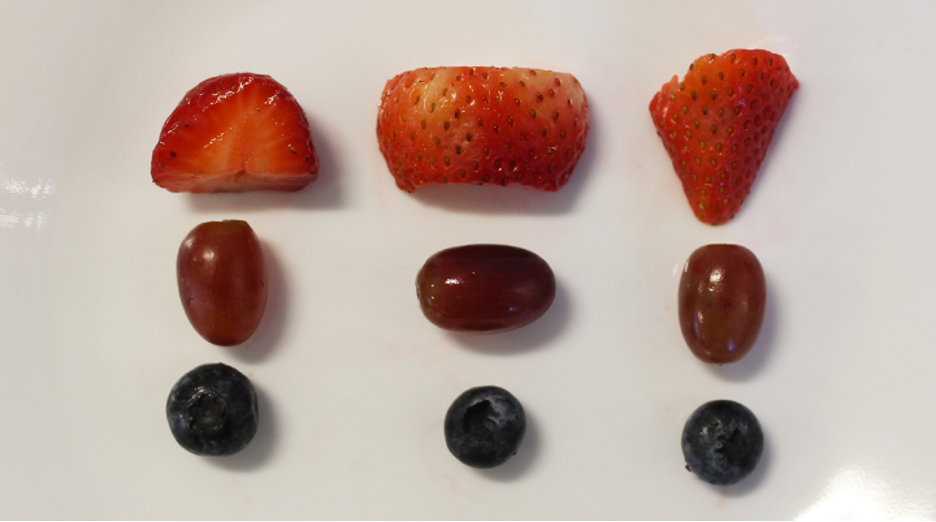 Pro tip: Berries are high in vitamin C, which protects gums from becoming swollen and bleeding easily.
Ingredients
Strawberries
Grapes
Blueberries
Wooden skewers
Directions
Place a strawberry (with top cut off), a grape, and a blueberry onto a wooden skewer. Serve on a platter or use to garnish the Pome-Grinch (below).
Pome-Grinch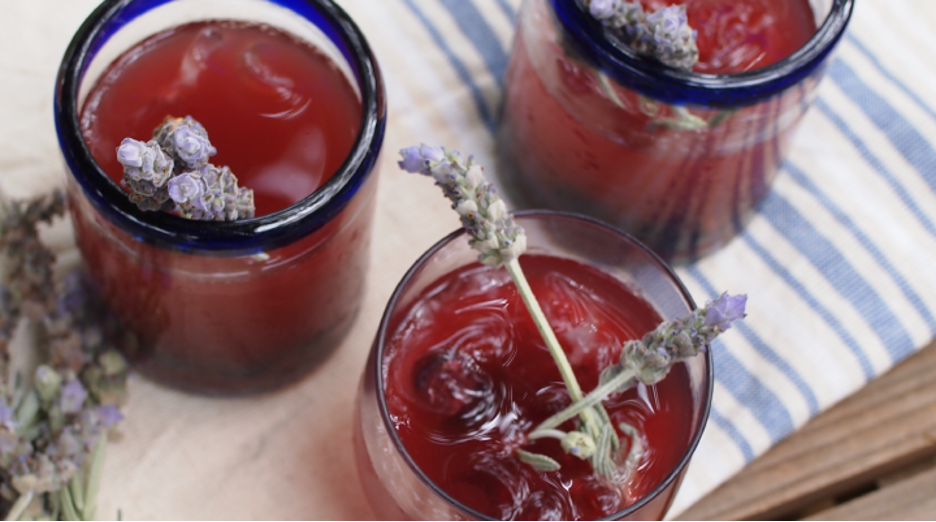 Pomegranate juice can prevent the microorganisms that form plaque, according to a study from the Journal of Ancient Science of Life.
Ingredients
2-¼ cups pomegranate juice
2-¼ cups vodka
1 cup lime juice
¼ cup ginger
2 tablespoons agave
Fresh rosemary sprigs
Mix ingredients well. Serve over ice and garnish with a sprig of rosemary or a berry kabob (above).
Paired treats inspired by holiday films guarantee smiles
No matter the occasion, these food and drink pairs inspired by holiday classics are sure to bring a smile to everyone's face.
Looking for more healthier food or drink options to share at your next gathering? Check out "Healthier Holiday Apple Crisp Recipe Your Family Will Love."
*Updated December 2023