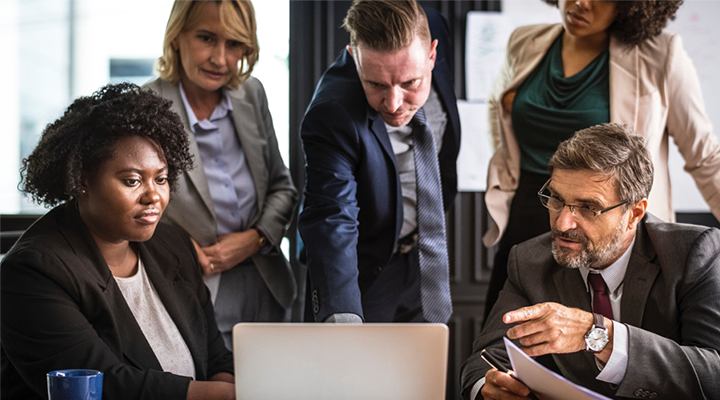 Dental benefits are among the must-have's for people looking for employment.
Studies show prospects in the job market stated that dental benefits are on the list that makes-or-breaks their job decision. Below are the results showing how vital it was for employers to offer dental insurance in 2018.
Offering Benefits to Remain Competitive
The unemployment rate in Idaho has dropped significantly over the past 10 years. Just 2.6% of the population is currently unemployed, plummeting from 9.2 % in 2010. With the candidate pool slimming, companies are using their benefit packages to attract and retain top talent.
Employer-provided benefits make up about one-third, or 32%, of the total employee compensation package, beyond your take home salary. It's no longer just about having an employer-sponsored benefits package, but having a competitive one.
82% of consumers surveyed said dental benefits were "very important" in their decision to take a new job, and 54% said dental benefits were a "must-have".
Demand for Dental Insurance has Changed in the Workplace
Size has traditionally played a role in whether or not a business provided benefits. Historically, smaller-sized businesses were not as inclined to provide dental benefits because of price. However, more and more employees become aware of the importance of overall health. The demand for dental benefits has increased.
In 2012, the Kaiser Family Foundation Annual Survey reported an uptick in the number of employers covering employee dental benefits.More businesses were offering dental insurance regardless of their size.
53% of small companies (3-199 employees)
89% of large firms (200+ employees)
The Society of Human Resources Management (SHRM) surveyed almost 300,000 HR representatives from companies large and small in 2013 and 95% of the employer's surveyed offered dental benefits, regardless of their size and employers have continued to add dental coverage as part of their benefits package. The 2018 SHRM Human Resources survey reported, 97% of employers reported offering dental benefits to their employees.
That is success in our dental benefits world! More individuals are becoming aware of the connection between their oral and overall health. By providing and covering benefits, shows the employee that their health and happiness are important to their employer.
If you're a business owner, what benefits are you offering your employees? Are you looking into health and wellness programs for the coming year? The Kaiser Family Foundation 2018 Employer Health Benefits Survey found that 53% of small companies and 82% of large companies at least one wellness program to their employees.
Are you interested in offering your employees dental insurance? Contact Delta Dental of Idaho today to discuss plan options and how to get the best dental benefits for your company!
Already offering dental coverage through Delta Dental of Idaho? Excellent! You are part of a nationwide network that provides coverage to nearly a quarter of the U.S.population!